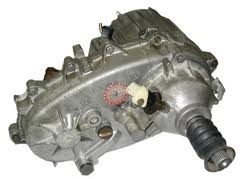 The new inventory that is in stock online is expected to help buyers in all 50 U.S. states.
San Francisco, California (PRWEB) January 01, 2013
Dodge Dakota transfer cases are now in stock and sold online in rebuilt condition from the TransferCasesforSale.com website. This 4x4 assemblies retailer has acquired these units in two common types to help buyers find the appropriate replacement. The used and rebuilt editions that are now offered can be ordered online or offline. More information can be found at http://www.transfercasesforsale.com/dodge-dakota-transfer-cases.
The Dakota pickup truck was manufactured between 1987 and 2011. This Chrysler engineered vehicle remained a popular choice for truck buyers for over 25 years. The 4x4 capability in these vehicles in controlled in part by a transfer case. This essential unit can be difficult to locate without an automotive source. The new inventory that is in stock online is expected to help buyers in all 50 U.S. states.
The preowned and remanufactured assemblies each offer value as well as operational quality. One of the main differences between these types is the mechanic work that is put into each build. A case assembly that is fully rebuilt can have new internal parts installed to help extend the usable lifespan. The TransferCasesforSale.com company now offers each of these styles to its customers for sale.
A no cost shipping incentive was introduced two months ago for those that purchase online or offline. This new measure is one way that is now offered to help reduce the final selling price of each unit. Since these parts must be shipped, the cost for a freight carrier to transport the assembly can be higher in some states. The elimination of the shipment cost is one way that customers can now benefit from these cases.
The news announcement of the first phase of the no cost shipment incentive first introduced with the Ford lineup can be found at this link http://www.prweb.com/releases/used-ford-transfer-cases/for-sale-shipped-free/prweb9837656.htm. This incentive is expected to continue through the New Year to ensure that customers who order online or offline can take advantage of the price savings that are now offered with each sale.
About Transfer Cases for Sale Co.
The Transfer Cases for Sale Co. launched its website in 2009 and has kept it current with the latest technologies for selling auto parts online. This company offers two types of 4x4 case assemblies to help buyers choose the appropriate unit. By offering lower than average pricing, this company has been able to secure new distribution points for customers inside the U.S. The Transfer Cases for Sale Co. stocks Ford, Chevy, Dodge, Toyota, Jeep, Kia and other 4x4 assemblies in its solely owned warehouse for immediate shipment. By including warranty coverage and no cost freght, this company has been able to increase customer satisfaction as well as annual sales.