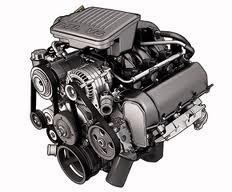 The reconditioned motors that are now sold online seek to provide the options that buyers demand when locating a replacement online.
Seattle, Washington (PRWEB) February 06, 2013
Dodge SUVs have made a mark with automotive buyers and the engines inside are regularly purchased for replacement online. One retailer is now selling the V8 size motors that fit into the Durango. The RemanufacturedEnginesforSale.com company is now offering the Dodge Durango engine in the 4.7 size for easy online ordering. This high output engine is sold in rebuilt condition and is currently available for shipment. More details can be located at
http://remanufacturedenginesforsale.com.
The 1998 year was the first introduction of the Durango in the Dodge lineup. The technology that is used to build the engines is based on the Jeep PowerTech technology used for the Cherokee. The V8 size was an upgrade to the 3.7 V6 that had previously been used in pickup trucks.
The Durango remains in production and locating a like new engine can be problematic for an SUV owner or installation company. The reconditioned motors that are now sold online seek to provide the options that buyers demand when locating a replacement.
The RemanufacturedEnginesforSale.com company has developed these incentives for buyers online. An improved way to receive pricing for the inventory in stock has been one of the biggest changes recently made to the company website.
To go with the telephone price quote system, a rapid quote system is now in place online. The same questions and data submission procedures used through the telephone system are used for the online system. This new pricing delivery strategy is one way that this company has developed faster and easier ways for customers to price check engine prices online.
The Durango lineup as well as the Dakota are both part of the new warranty plans that were recently announced. In an effort to provide more longevity for its builds, the RemanufacturedEnginesforSale.com company has made improvements to its policy of warranties. A 3-year program is now in place for all buyers to benefit. The Dodge series provided the testing period for this new coverage. The news release announcing the warranty details can be read online at http://www.prweb.com/releases/remanufactured-dodge/engines-for-sale/prweb9854325.htm.
About Remanufactured Engines for Sale
The Remanufactured Engines for Sale company is now one of the largest builders for motors in North America. With thousands of motors being built and sold annually, this company has been able to make the upgrades and improvement necessary to expand. Engines for Ford, Chevrolet, GMC, Dodge, Chrysler, Jeep and import editions fill the warehouse space from this company daily. The Remanufactured Engines for Sale company provides its low pricing structure and strict shipping guidelines for the betterment of its customer relations. Through warranties and other incentives, this company provides higher than standard assurance levels in the secondary engine market.