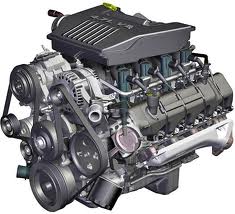 One problem that consumers and small business owners face is the ability to find engines that are sold online at a discount.
Denver, Colorado (PRWEB) August 06, 2012
Dodge engines for sale are now discounted permanently at http://www.usedengines.co. This familiar used engine retailer has lowered its pricing for all in stock Dodge engines. These discounts are designed to help businesses like junkyards, salvage companies and small body shops that rely on excellent condition used engines to sell to customers. This price change is effective immediately and will continue for the foreseeable future. The discount is for Dodge engines and it includes the Chrysler series of engines for passenger cars and all Jeep engines.
The Ram series of trucks were created in the 1980s to help Dodge compete with Ford and Chevrolet. Since its inception, the Ram pickup trucks and its engines have received several prestigious awards in the automotive industry. Few automakers have received awards both for design and consumer satisfaction. Since engines are vital to every vehicle, replacing a worn out engine with a new one is known to increase the life cycle of a vehicle. One problem that consumers and small business owners face is the ability to find engines that are sold online at a discount.
Engines dealers like UsedEngines.co are providing a useful service that literally keeps cars, trucks and SUVs on the roadways of the U.S. and Canada. One of the leading factors of engine breakdown is irregular maintenance. Not all replacement engines that are sold on the preowned market receive the same type of maintenance of testing.
"The Dodge engines that are found inside of our inventory remain in great shape due to our internal quality controls," said a representative of UsedEngines.co.
It is often the cost of a used engine that causes most people to purchase these engines when compared to a brand new engine that could cost three to five times the priced of a used one.
Buying engines from the Internet is unlike purchasing retail products or services. A customer that is planning to purchase a used engine often does research about the company where they are planning to purchase. The growth in online engine selling on engine websites like eBay is bringing a lot of consumers in touch with smaller engine dealers. One of the complaints that have been validated by customers that purchase from auction websites is the inability to make direct contact with a seller before and after a sale. The online communication system of support is traditionally not as easy to use as a standard toll free number like a third party engine retailer would use.
The new Dodge engine price structure put in place at UsedEngines.co is providing an alternative to consumers that are searching for different ways to purchase used engines from a professional company. An online system of engine quotes and a strong customer support staff are two of the things that UsedEngines.co is using to stand out from the crowd of average engine sellers online in 2012.
More information about the Dodge engines in stock at UsedEngines.co can be found at this link http://www.usedengines.co/dodge/dodge-ram-wagon-39l-engines.
About UsedEngines.co
With shipments of Dodge, Ford and Chevrolet engines arrving each day, UsedEngines.co is doing what other dealers do not to forge ahead and become a go-to engine dealer online. With lower pricing and expert employees, this used engine retailer is helping to set a new benchmark for dealer-consumer relationships. The new Dodge pricing that has been put in place is expected to increase sales of Dodge, Jeep and Chrysler engines directly from the UsedEngines.co website. Incentives from this retailer like free shipping and a toll free number are helping to attract engine buyers from around the world.