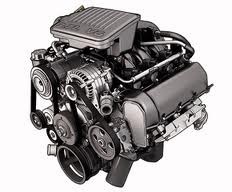 The technologies that are now available ensure that a reconditioned motor can function like a new one regardless of the mileage on the block.
Houston, Texas (PRWEB) February 07, 2013
Hemi technology was first created in the 1950s. Dodge created these technologies under the leadership of the Chrysler Corporation. The RemanufacturedEnginesforSale.com company is now offering the Dodge Hemi engine in rebuilt condition. This engine is expected to help vehicle owners, mechanics, junkyards and auto engine installation companies. This engine is now offered at discount pricing. More information can be found by visiting remanufacturedenginesforsale.com/blog.
The 5.7 size is one of the most used in current Dodge vehicles. This large V8 size is one of the ways that Chrysler has brought its horsepower and torque to SUVs and pickup trucks. Both RAM and Jeep used this engine successfully through the early 2000s. The new offering of this engine online and discounted price is one way that this company is helping to provide more value to customers. The reconditioned nature of these motors is one way the total sale price is lowered.
The cost of the motor replacement can be one of the largest for automobile owners. Dealership pricing is typically not discounted for buyers. Most automotive dealerships support the new vehicles that are sold to buyers and do not support preowned vehicle maintenance without warranty coverage. The concept of the rebuilt engine is one that has grown in popularity since the 1970s. The technologies that are now available ensure that a reconditioned motor can function like a new one regardless of the mileage on the block.
New enhancements have been added to the RemanufacturedEnginesforSale.com website. These changes have been made in response to the overwhelming demand of replacement engines. This company has improved its quote system and is now offering 24/7 quotes through this online system. It is now possible for customers to receive price quotes without calling in advance to speak with a specialist. This new quote system includes all the current company inventory. This is in addition to the toll-free number system that is still in place.
Aside from the larger V8 engines, this company has expanded its inventory to include Ford V6, V8 and V12 engines for pickup trucks. These are designed to fit the F150 series and are now available for sale. More information on this upgrade can be read online at http://www.newstimes.com/business/press-releases/article/Rebuilt-Ford-Engines-for-Pickup-Trucks-Discounted-4185014.php.
About Remanufactured Engines for Sale
The Remanufactured Engines for Sale company started selling to businesses online in 2009. This company is one of the innovators in the rebuilt engines industry. Annual sales have increased due in part to investments and upgrades in engineering technology. This company has maintained its low price schedule for all sales made offline and online. With new warranty terms in place, 36 months are now offered to each customer with a motor purchase. The Remanufactured Engines for Sale company sends out its shipments daily through its stocked warehouse of foreign and domestic motors.