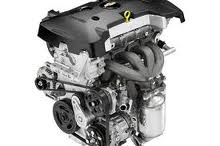 A new incentive by the NewEnginesforSale.com company is now offered to expedite shipments and help lower the price.
Beaumont, Texas (PRWEB) February 10, 2013
Dodge has produced several fuel efficient vehicles over the past 25 years. Aside from its pickup truck line, the passenger and sedan series vehicles remain bestsellers. The Neon was produced for 10 years and achieved worldwide consumer confidence. The NewEnginesforSale.com company is now selling the Dodge Neon engine in brand new condition online. The company inventory can be reviewed online at
http://www.newenginesforsale.com/dodge-engines/dodge-neon-engines-sale.
This four-cylinder engine can be purchased by vehicle owners and installation companies for a discount price.
The 1995 introduction to the auto industry for the Neon proved to be successful for Dodge. Millions of these vehicles were sold as an alternative to what Ford, Chevy and other automakers offered at this period of time. The 2.0L engine was selected for its horsepower as well as its longevity in a compact car.
While Turbo 2.4L editions can be found online, these do not represent the OEM build produced by Chrysler. The the 2.0L four-cylinder is the variant now sold in new condition online. This motor has now been tested and evaluated before addition to the company inventory.
Unlike traditional retail purchases, long-haul freight companies are typically required when engines are shipped from one state to another. The average motor weighs hundreds of pounds and requires delicate positioning to ensure no damages are caused during transit. This special handling is what can raise the cost of shipment to engine buyers.
A new incentive by the NewEnginesforSale.com company is now offered to expedite shipments and help lower the price. Freight negotiations have taken place and have lowered the shipping costs for all in stock motors. This now provides error-free shipments and faster delivery.
The warranty term of coverage offered by this company has recently been updated. Coverage for used engines is typically 30 days or less. While this can provide immediate coverage, it does not provide the long-term value protection that many engine buyers require. A new extension is now in place to last for 36 months with the purchase of any in stock motor. This time frame is designed to offer unlimited mileage protection and a breakdown prevention plan after installations are made. This multi-year incentive is offered for no cost to consumers who purchase from this company.
About New Engines for Sale
The New Engines for Sale company is a leading supplier of brand new, pull out and overstock motors from domestic and import manufacturers. The reduced MSRP price offered by this company has helped it to expand its company operations as an online and offline seller. This company supplies automotive dealerships, mechanics, junkyards and owners of modern or classic vehicles. The New Engines for Sale company offers warranties for all of its inventory against breakdown or unforeseen damage after purchase. Customers receive instant price quotes through a toll-free quote system or online system to expedite the engine purchase process.