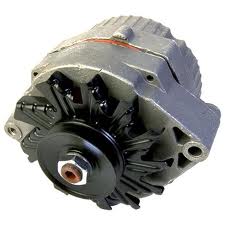 The inclusion of OEM, aftermarket and performance parts is now one way that this company is offering more inventory for sale.
Detroit, Michigan (PRWEB) April 27, 2013
Chrysler produces both the Dodge and Jeep brands and has marketed these vehicles worldwide. The replacement parts seller, autoprosusa.com, is a leading used auto parts retailer online and is now selling used Dodge OEM parts. These parts can be searched from the company website or ordered by telephone. Introductory low pricing is now attached to the Dodge parts that are offered for sale.
Part of the Dodge family of vehicles includes pickup trucks and SUVs that are produced for on-road and off-road capability. These vehicles represent a large portion of what is currently offered for sale to buyers worldwide.
Because 4x4 parts can be harder to locate, the addition of the used OEM parts online is designed to provide better options for buyers to locate four-wheel drive parts. The company database now includes 4x4 and standard edition vehicle parts in the Chrysler family.
The AutoProsUSA.com company has made changes to its online platform of selling parts online. Due to the success of its used parts division, this company has added more part types for buyers. The inclusion of used OEM, aftermarket and performance parts is now one way that this company is offering more inventory for sale.
Buyers with difficulty locating parts in local areas of the U.S. can now use the online search feature on the company website to locate parts. This new tool is helping to expand the company sales made nationwide.
Along with the website upgrades, the complete Dodge and other automaker inventory carried by this company now receives protection in the form of a warranty. These extra additions that are packaged with every motor sale come with no additional expenses. The inventory term length and types of parts coverage can vary depending on the actual mileage count and age of each motor. The coverage now provided is offered as one solution for used, OEM and aftermarket parts buyers.
About AutoProsUSA.com
The AutoProsUSA.com company is a secondary market seller of auto parts online. This company has made enhancements to the inventory carried to better serve buyers nationwide. The increase in types of parts has helped to expand the inventory carried to help more buyers find hard to find parts faster. The discounted pricing that has been part of the company policies since the company launch remains in effect. The AutoProsUSA.com company has added OEM, performance and aftermarket parts additions as well as warranty coverage to its offerings to buyers this year. Additional updates are now in the planning stages to make buying parts online a better buyer experience.