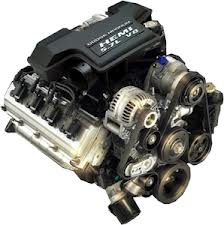 These price changes are now helping lower the overall replacement costs that owners of vehicles or mechanics experience.
San Antonio, Texas (PRWEB) February 26, 2013
Chrysler has produced the Ram truck series since 1981 and finding replacement motors can still be challenging for vehicle owners. The pricing in the replacement motors industry can vary between retailers. This variance in price can affect companies performing installs and customers purchasing motors outright. The GotEngines.com company is now discounting its Dodge ram engine series for online sales. These discounts are now below MSRP and are ready for shipment. More details can be found online at http://www.gotengines.com/blog/dodge-engines/dodge-37-engine.
The Ram truck series has remained a competitor against Ford and Chevrolet to take hold of a large percentage of the North American full-size pickup truck sales each year. The engine development put forth by Chrysler is one of the reasons for the high consumer demand for the Dodge truck brand.
Both gasoline and diesel engines are inserted into the Ram truck series to provide more value compared with traditional V6 or V8 motors from competing automakers. The new MSRP discounts found online are one way that is being used to provide lower priced options for buying online.
The Got Engines company has achieved new pricing structures in part because of relationships with different suppliers in the United States. These suppliers are now able to locate engines with lower mileage blocks compared with auction website retailers selling high mileage editions. The partnerships that this company has created has resulted in increased sales annually for the preowned motors in stock. Inventory from foreign and domestic automakers aside from Chrysler is now added on a weekly basis for customers.
A special sale incentive was announced by this company in the fall of last year to provide a short-term discount for customers purchasing online. The success of this sale has now led to discounts being applied to all inventory for sale. These price changes are now helping lower the overall replacement costs that owners of vehicles or mechanics experience. The news announcement for the first phase of the price drops can be located on the Internet at http://www.prweb.com/releases/gotengines-used-engines/fall-sale/prweb9987214.htm.
About Got Engines
The Got Engines company is one of the premier sellers of preowned motors found on the Internet. This company stocks most foreign and domestic types of engines produced within the past 25 years. Through discount pricing incentives and other company measures, buyers using this resource can save money when installing or replacing engines. The Got Engines company is staffed by automotive industry specialists who personally assist customers online and by toll-free telephone number. Two-year warranties are now offered with each sale made at this company.