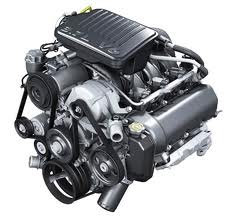 These motors include some of the popular displacements used for the Dodge brand in the U.S.
Detroit, MI (PRWEB) June 13, 2013
Dodge series pickup trucks are known worldwide due to distribution and marketing by the Chrysler company. The engines used inside of these trucks can now be purchased from a reliable dealer online. The CrateEnginesforSale.com company is now rebuilding Dodge truck crate engines for pickup truck owners. These motors include some of the popular displacements used for the Dodge brand in the U.S. and can be researched at http://www.crateenginesforsale.com/dodge/dodge-ram-37l-crate-engines. These refurbished units are expected to help provide the resources that truck owners cannot find in local cities and towns in the U.S. for Dodge motor replacements for V6 and V8 displacements.
The engineering by the Chrysler company for its truck and SUV engines has remained consistent due to advancements in the automotive industry. Better ways to produce horsepower without affecting the overall fuel economy have been put into a majority of engines produced within the past 20 years. Motor replacements for high mileage engines can be one of the factors that increases the value and lifespan of used vehicles.
The Crate Engines for Sale Co. added the Dodge series of motors this year to boost the inventory of truck motors that can be purchased online. These inclusions are line with Chevrolet and Ford Motor Company units added and announced recently.
The motors that are now searchable from the CrateEnginesforSale.com company can be found using one of the company price quote tools published online. These tools have been developed using 21st century web technologies to expedite display and delivery of an engine price.
Buyers locating crate engines for replacement online can produce company pricing using the improved method of quote delivery. Simple engine details are now entered into an easy to use website form that collects this information and checks the system for a match. When matches are provided, instant sale pricing can be obtained and reviewed by buyers.
The Dodge motors that are now refurbished and ready for immediate sale to the public are in addition to the types of GMC engines that were recently added in inventory. The crate GMC motors now include many of the top GM displacements that are used for pickup trucks and vans in the U.S. The news released published on the Internet at http://www.prweb.com/releases/crate-gmc-ck-pickup/crate-engines-for-sale/prweb10812630.htm announced to the public the shippable GMC variants that are now custom built. These engine types are now helping to grow the available pickup truck inventory available for order and shipment.
About CrateEnginesforSale.com
The CrateEnginesforSale.com company launched its first edition website in 2009 and has made continuous upgrades with inventory and technology since this period of time. This company supplies its refurbished engines to the trade industry and owners of vehicles at reduced automotive prices. A company team of rebuilding experts performs each build by hand making use of industry standard equipment and mechanic experience. The CrateEnginesforSale.com company now includes 36 month parts protection policy warranties with every crate engine sale. The inventory of Ford, Chevrolet, Dodge, Plymouth, Jeep, Isuzu and Chrysler is expanded on a frequent basis for U.S. customers.