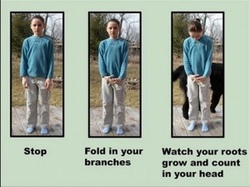 Portsmouth, NH, and Ill. (PRWEB) February 27, 2010
Chesters Pet Shoppe announced today involvement with the Be a Tree program. Be a Tree uses stimulating interaction to teach children dog safety and dog bite prevention. Administered by Doggone Safe, a non-profit organization that focuses on dog bite prevention and dog bite victims, Be a Tree is also available in a teacher kit version, available through Doggone Crazy! that includes photos and games to teach children through an interactive structure. Both Doggone Safe and Doggone Crazy! are created by Teresa Lewin, a dog bite prevention educator and animal behavior specialist and Joan Orr, a risk assessment consultant.
Wendy Gould, owner of Chesters Pet Shoppe, is a Be a Tree presenter. "Over 70 percent of dog bites are from a family dog or a known dog and most of these bites involve children. The majority of these dog bites are also preventable," states Gould. "Many parents are vigil in obtaining information on what adults will be present when dropping children off; but they seem to consistently forget to ask about the pets. It is a matter of safety that is often overlooked, which is why this program is so important," continues Gould.
Gould started Chesters Pet Shoppe in the fall of 2009 to provide trusted pet products, services and safety information from reliable pet experts. Since starting Chesters Pet Shoppe, Gould has made it her mission to educate current and future pet owners, parents and children about pet safety and dog bite prevention. Gould is currently working towards becoming a certified pet safety instructor and is a strong advocate for the Be a Tree program.
The Be a Tree program teaches children how to become experts at reading dog body language, such as what panting through a closed mouth means, how to be safe around dogs and how to go into a 'be a tree' mode if threatened. She has also partnered with the Be a Tree Program to help gain contributions for the fight against Muscular Dystrophy, as a tribute to her nephew who suffers from the disease.
"One of the most important steps in preventing dog bite prevention is to just communicate," states Gould. "Regardless of the when or where, if children will be engaging with dogs, it is crucial they are previously educated of certain rules and signs to watch for. It is also crucial they know what to do themselves in case of a threat in order to prevent a possible bite," continues Gould. "This education could make a difference between life and death."
Chesters Pet Shoppe offers many well researched and trusted pet products, expert advice, resources and education, as well as information on pet rescue. For full details, visit: Chesters Pet Shoppe.
ABOUT Chester's Pet Shoppe
Wendy Gould is the owner of Chesters Pet Shoppe, LLC and lives in New Hampshire with Chester and Sammy. She is a member of International Positive Dog Training Association (IPDTA) and is a Be A Tree Presenter. Come the end of June 2010, she will be a certified pet safety instructor though Pet Tech. Wendy's motto is to research before buying or rescuing a pet. Wendy speaks with various pet experts to help educate current and future pet owners through pod casting. Starting in June 2010, she will offer interviews with pet experts on blog radio. The Web site includes various pet products and information links. For more information, please visit Chesters Pet Shoppe.
http://www.chesterspetshops.com/
###