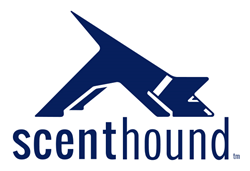 West Palm Beach (PRWEB) January 15, 2015
WHO: Scenthound
WHAT: Scenthound's Dog Care Awareness Day
Family-Friendly Event Featuring Free Dog Care, Training Tips, Education Drive and Dog Adoptions
WHEN: Sunday, January 25, 2015 from 1:00 PM – 5:00 PM
WHERE: Downtown Park, Downtown at the Gardens
11701 Lake Victoria Gardens Avenue, Palm Beach Gardens, 33410
Scenthound, a trailblazer in the dog care industry, invites the community to attend a free event that will educate dog owners about why regular monthly maintenance is critical for all dogs and show them how to care for their pets. Scenthound's revolutionary approach is shifting the dog care industry from the traditional grooming model into a preventative care concept that addresses the essential maintenance needs of dogs such as trimming nails, cleaning ears and brushing teeth.
Scenthound services, first introduced at Pet Groomerie salons located in Jupiter and West Palm Beach and through four mobile units, provides monthly "express" care to promote the health and well-being of dogs. Dedicated to raising awareness among dog owners, Scenthound offers services that are fast, convenient and affordable.
Scenthound's Dog Care Awareness Day is a family-friendly event offering free Scenthound Express services for dogs on site including: baths, ear cleaning, nail clipping and teeth brushing. The Peggy Adams Animal Rescue League will be on-site for animal adoptions, information on low-cost spaying and neutering, and dog training demonstrations. We are also pleased to welcome Friends of Jupiter Beach, which plays an instrumental role in keeping a portion of Jupiter Beach dog-friendly.
Since this is a public event with a large turnout expected, dogs in attendance should be friendly, leashed, and up-to-date on rabies vaccinations. Dog owners and families can also enjoy face-painting and raffle prizes at the fun-filled event.
Visit us: http://www.petgroomerie.com