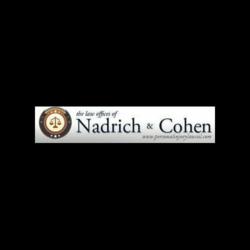 San Diego, CA (PRWEB) April 26, 2013
Maryland dog owners will have to wait at least another year if they still hope to overturn breed discrimination legislation, this according to a report from CBS Baltimore. The Maryland House of Delegates had unanimously approved a bill that would end the previously-ruled designation of pit bulls as "inherently dangerous." As a result of this ruling, pit bull owners have held greater legal liability in the event of a dog bite than owners of other breeds. Landlords have also faced strict liability, and some dog owners have lost their pets due to an inability to definitively prove that their dogs had no previous history of aggression.
The state's Senate was expected to approve the new anti-discrimination bill, but instead proposed an amended bill, according to CBS. The House and Senate were reportedly unable to reach an agreement, and so the strict liability law for pit bulls will remain on the books.
This development has caused some controversy among local dog advocates. In a statement, Tami Santelli, Maryland state director for The Humane Society of the United States, wrote: "Singling out a particular type of dog has repeatedly been proven to be ineffective at curbing bites because breed alone is not predictive of whether a dog may pose a danger."
San Diego dog bite lawyer Jeff Nadrich has been closely following the developments, and recently issued a statement regarding the state's decision. According to Nadrich, "It's disappointing that state legislators were unable to reach an agreement regarding the so-called dog bite bill. The fact is that all dog breeds have the potential for aggression, and dog bite victims deserve the same legal rights and protections in the event of an attack."
Nadrich urges all dog bite victims to speak with a qualified personal injury attorney in order to inquire about an appropriate course of legal action.
About Nadrich & Cohen: Jeffrey Nadrich is a San Diego dog bite lawyer with Nadrich & Cohen, a California based law firm with offices in 18 locations across California. The firm has offices in Arcadia, Bakersfield, Fresno, Irvine, Long Beach, Modesto, Oakland, Oxnard, Palm Springs, Redding, Riverside, Sacramento, San Bernardino, San Diego, San Francisco, San Jose, Santa Rosa, and Tracy. Nadrich & Cohen handles all types of wrongful death and serious injury accident cases, including auto, truck, bus, motorcycle, and bicycle accidents, pedestrian collisions, boating accidents, dog bites, defective product cases and nursing home abuse. Victims are encouraged to call 1-800-718-4658 for a free consultation with a Nadrich & Cohen attorney.