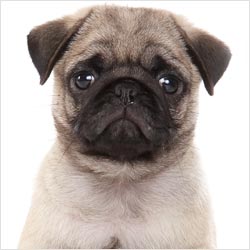 (PRWEB) January 24, 2008
Calgary, AB Dog lover, dog breeders, and even veterinarian personnel are all finding the wealth of information to enhance dog health for all kinds of dogs at The Professor's House website. Whether you are a dog owner dealing with a case of dog diarrhea, puppy upset stomach, vomiting, health problems, or just a case of unsettled dog behavior, there is now a website offering all the dog health information that everyone needs under one roof.
Samuel Appleton, a veterinary assistant from North Carolina reviewed the website with a highly critical eye, "What impressed me most was that there are different options for different problems. The website doesn't just offer a pat solution. The articles are written with enough authority to provide useful information and offers realistic tips regarding when to take your dog to the vet. It's a fabulous website for anyone who cares about the health of their dog."
Dog owners can find home remedies and dramatic insights whether they are dealing with parasites, dog diseases such as diabetes or even cancer, and tips and insights focused directly on enhancing the health of an already healthy dog. Dog owners, vets, and dog enthusiasts have found that while there are other websites out there that focus on dog health, few websites can even compare with the vast variety of issues and topics addressed. The staff of this knowledge based internet café has taken the time to seek out dog issues from large to small and offer some of the most research answers to every question.
Health problems in dogs cost dog owners an average of between $500 and $5000 annually in emergency vet care. Studies show that about 20--30% of these emergency vet visits are "unnecessary" visits. If dog owners had access to information regarding more common health problems, many owners would find they would either be able to treat their dog at home with some basic home remedies or that the dog illnesses is one of those ailments that requires no treatment, just a little extra rest and love and comfort. Information websites such as this are in need throughout the dog owner community, and dog owners have wasted no time making full use of the information available.
Users of the website have also found that the forums available to post questions regarding any dog health question they might have particularly useful. Here, users can get specific information related to their concerns and develop interactive relationships with those with similar concerns. Whether your concerned about your dog's propensity for digesting his chew toys or he seems to have a rather complicated and mysterious stomach ailment, the Dog Health section of the website is just what you're looking for.
About the Professor's House:
Professor's House was created by experienced web developer David Beart, who wanted to create a family website that dealt with everything that happens in the home. The result is an all-encompassing resource that has the ability to grow as more visitors discover the site. The subject matter is diverse and covers many aspects of family life: from relationships to child rearing to finances, dog health issues, food and gardening. Professor's House not only offers a library of articles, but a variety of visitor forums. For more information, please visit http://www.professorshouse.com.
###