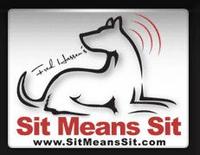 Having the two largest remote e-collar training businesses in the world is a tremendous advantage to all of our new
Las Vegas, NV (PRWEB) September 5, 2007
Sit Means Sit™, the Nevada based dog training business that is opening up locations throughout the country at record speed, has opened another dog training business development and training center in Denver, Colorado headed by Dave Skoletsky. Citing record company growth in 2007, Sit Means Sit™ business training centers have a growing waiting list and thus this second facility, which joins the landmark Sit Means Sit™ dog training business development center in Las Vegas, Nevada, had to be opened to meet high demand.
Sit Means Sit™ is a successful dog training business with multiple locations in the US and Canada. Each of the trainers at these dog training schools is trained by Fred Hassen and the Sit Means Sit™ team. As remote dog collar training has gained ground in the dog obedience industry, interest in dog training and opening up remote collar dog training businesses has grown in leaps and bounds. Sit Means Sit™ owner Fred Hassen quickly found that their single training location at the headquarters in Las Vegas, Nevada was being outpaced by the swift growth of the company.
"Sit Means Sit™ dog training businesses are popping up everywhere nationwide and we had to grow to meet the demands of our business," said Fred Hassen, owner of both Sit Means Sit™ and No Limitations™. "We were especially excited to have a trainer like Dave Skoletsky to head another dog trainer training facility since he is such a great person, a fantastic dog obedience trainer and a great teacher and small business owner."
Dave Skoletsky is a formally educated chemist who saw one of Fred Hassen's prolific dog training videos on the web in the early years of Sit Means Sit™. Signing up at No Limitations™ because of his love of dogs and with an interest in supplementing his primary income, Skoletsky ultimately found his passion lay in the dog obedience training industry rather than in chemistry.
Since Skoletsky could not open his own Sit Means Sit™ dog training school at the time, he opened his own remote collar training school called "Sit Happens" in Denver, Colorado which has become the second biggest company in the world that individually trains people on the success of remote collar dog training. "Sit Happens" has now become one of the largest Sit Means Sit ™ locations in the U.S. Skoletsky honed his individual talents by assisting Fred Hassen in many seminars on remote e-collar training varying from pet dog training seminars through police dog seminars and he has single handedly come from being a chemist, to a leader in the dog obedience industry.
"Having the two largest remote e-collar training businesses in the world is a tremendous advantage to all of our new "Sit Means Sit™" businesses that come aboard," Sit Means Sit™ CEO Fred Hassen said. "This exposes our potential SMS business owners to a lot more clients because of the size of the businesses, and because we are both located in major marketplaces. Both Sit Means Sit™ Las Vegas and Denver have not only static locations, but mobile businesses as well, that the potential business owners get exposed to a lot more successful training than anyone could imagine. Of course, we both provide free unlimited lifetime follow-up training for both locations, not only for our clients, but for the business owners as well!"
Skoletsky said, "I am incredibly excited and honored to be joining the Sit Means Sit team on the business training and development team. Our dog training methods are second to none and coupled with our support system and our outstanding marketing we have nowhere to go but up!"
Since February 2006, Sit Means Sit™ dog training has grown into an international dog obedience training company that has opened 35 locations in the U.S. and abroad. Israel and Mexico are also coming on in the next few months. While primarily a pet dog business, Sit Means Sit™ dog trainers boast of having 2 National Champions, 4 present active police k9 handlers, and 1 active member and 1 former member of the Presidential K9 team.
About Sit Means Sit™
Founded and Created by Fred Hassen in 1998, Sit Means Sit™ is a dog training method that has evolved into a successful and growing company. The gentle training methods offer a high level of obedience to the pet owner and create a happier dog. Headquartered in Las Vegas, Nevada, this innovative obedience training franchise has a number of locations throughout North America. You can find Sit Means Sit™ on the web at http://www.sitmeanssit.com/.
###