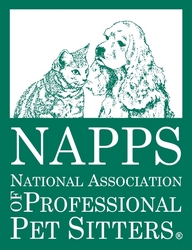 Boise, ID (Vocus) June 1, 2009
NAPPS ,The National Association of Professional Pet Sitters (http://www.petsitters.org), recently announced its support of the Chewy Shoe initiative. Chewy Shoe is a program designed to provide financial assistance to soldiers injured in Iraq or Afghanistan. FetchDog.com a Portland, Maine based catalogue and internet pet products company has recently introduced the "Chewy Shoe" pet toy for purchase.
A portion of the proceeds from "Chewy Shoe" sales will be contributed to the Dog Tags program for training service Dogs to assist injured veterans. The new toy will be available for purchase exclusively at FetchDog.com and through FetchDog's catalogue. Fetch Dog's "Chewy Shoe" features a red, white and blue shoe sole with a tough throwing/pulling cord for maximum playtime fun. It is made of rugged natural rubber and made exclusively in the United States. Fetch Dog will donate 2.00$ for every sale of the new Chewy Shoe to support Dog Tags a program that provides service dogs for disabled veterans who have served in Iraq or Afghanistan. Proceeds of the sales of the toys will help support the training of approximately 20 dogs per year. NAPPS (http://www.petsitters.org) America's only non-profit pet sitting association has been the leading innovator in the field of training professional pet sitters and continues to lead the nation in both educating and certifying pet sitting members across the country.
###