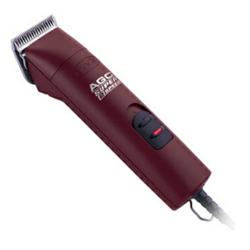 Andis Dog clippers
(PRWEB UK) 2 May 2012
In the last 12 months Easy Animal have recorded significant growth in their sales of dog clippers and dog grooming products. They sell a wide range of Oster and Andis dog clippers to the UK dog market and the sales for these two recognised brands have more than doubled in the last 12 months.
In addition to the dog clippers they sell all the associated blades, shampoos and blower dryers so their grooming section has been expanded to cater for most breeds. Some of this growth can be attributed to the tough economic conditions and dog owners are now wanting to clip their dog themselves rather than spend regular significant amounts at a professional dog groomer.
Easy Animal also have invested heavily into a new marketing campaign both online and offline and this has had a positive effect on the overall sales of dog clippers. 'This new marketing initiative has reinforced our brand in the dog grooming arena, as a company we offer free advice and help in choosing the right dog clippers and then deliver these on a next day service to the customers door' said Sophie Berrisford head of marketing at Easy Animal.
The dog grooming season is just getting going in the UK as dog owners are preparing for the warmer weather and of course the huge quantity of dog shows that are planned throughout the year. Further help and advice on dog clippers can be obtained from Easy Animal on 01785 819507.