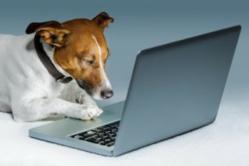 The Best Dog Website nominees have proven a dedication to dog welfare, educating and informing dog owners, animal advocacy, and helping to improve the lives of dogs.
Boca Raton, FL (PRWEB) December 05, 2012
As part of a larger initiative to educate dog owners on proper nutrition, effective training, and other ways to raise a happy and healthy dog, the Dogington Post reviewed products, toys, food, treats and trainers for their first annual Dogington Post Awards of 2012.
Three companies or products will be nominated in each of several categories including Best Canned Food, Best Dry Food, Best Organic Food, Best Raw Food, Best Treat, Best National Pet Store, Best Toy, Best Dog Trainer, Best Rescue, and more.
This week, the nominees for the Best Dog Website category were announced via the website and Dogington Post's Facebook and Twitter pages.
"We're using strict criteria when nominating companies and products for these awards," said Brandy Arnold, Content Editor for Dogington Post. "The Best Dog Website nominees have proven a dedication to dog welfare, educating and informing dog owners, animal advocacy, and helping to improve the lives of dogs."
"Additionally," Brandy said, "besides recommending sites chock full of great information, we looked specifically for websites that promote better dog ownership. Any dog owner that bookmarks these sites and visits them regularly will be a better pet parent, and as a result will have happier, healthier dogs."
One of Dogington Post's Best Dog Website nominees is BringFido.com, a website dedicated to people who want to travel with their dogs. BringFido offers advice on dog-friendly restaurants and accommodations and answers travel-related questions for pet parents on the move.
Petfinder.org is the second Best Dog Website nominee. Dogs in shelters and rescue facilities around the nation that are looking for homes are listed on Petfinder. The site is also home to important articles about adopting, caring for, and training your new pet as well as information about breeds and picking the best dog for your lifestyle.
Rounding out the Dogington Post Awards Best Dog Website nominees is PetMD.com. Dog owners who have a question or concern about their pet's health and wellbeing can use PetMD to find answers.
Dogington Post reaches over 2.5 million dog lovers each week. The site's readers will be asked to vote for their choice of the three nominees to win the Dogington Post Award in the Best Dog Website category.
All award winners will be announced after each of the categories have been voted on. Winners will be chosen by a combination of fan votes and committee and announced in January 2013.
Winners will receive the Dogington Post Top Dog Seal of Approval, massive social media recognition and a press release by Dogington Post announcing their award.
For more information about Dogington Post and their Dogington Post Awards, visit http://dogingtonpost.com.
About Dogington Post:
DogingtonPost.com was created for the love of dogs. It promises a forum of informative articles, newsworthy dog stories, health and breed information, and heartwarming videos. The site addresses current issues affecting dogs and their human parents – from serious health concerns to lifestyle issues on feeding, grooming and the overall well-being and mental health of dogs. It is the Internet newspaper, all about dogs.