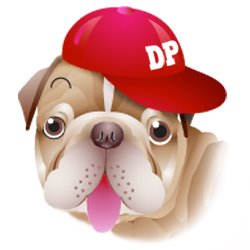 We believe these awards will help set a higher standard for pet consumers when deciding what to buy for their beloved dogs.
Boca Raton, FL (PRWEB) January 24, 2013
The Dogington Post Awards recognize the best dog products and services in multiple categories. These awards set a high standard for excellence in the pet consumer community. Until the site launched them, no awards of this kind existed in the industry.
Companies and products nominated by panel, using the strictest criteria, in numerous categories. The categories are Best Dog Toy, Best Dog Website, Best Dog Rescue, Best Dog Treat, Best Dog Loving Celebrity, Best Dry Dog Food, Best Organic Dog Food, Best Wet Dog Food, and Best Raw Dog Food.
Since the nominees for each category were announced, the dog loving community and fans of the Dogington Post have been voting for their favorite. Voting is placed by commenting on the website. When voting closes on Sunday, the winners will be chosen by majority vote.
"The Dogington Post Awards have been received with an overwhelmingly positive response from both the dog community and our nominees." said Brandy Arnold, Content Editor for Dogington Post. "A lot of dog parents are happy to see how much thought and effort we put into only nominating brands with integrity. Our nominees are seeing this as a prestigious honor and a useful marketing tool."
Some of the nominees include Clear Conscious Pet, LLC in the Best Dog Treat category, with their Lamb Airy Bites. Ellen DeGeneres and Miley Cyrus both made the list for Best Dog-Loving Celebrity, and National Mill Dog Rescue is one of Dogington Post's nominees for Best Dog Rescue.
The popular dog news site reaches 2.5 million dog lovers each week.
"Our readers look to us for the latest information on dog products, particularly when it comes to food and food recalls. We don't offer these awards lightly," said Brandy. "Nominees have passed very strict criteria to make the list. We believe these awards will help set a higher standard for pet consumers when deciding what to buy for their beloved dogs."
For example, nominees in the Best Foods categories will be companies that source and produce their foods in the United States. No Chinese imported products will be nominated. All other categories must meet strict criteria that guarantees safety and encourages happy dogs and healthy lifestyles.
Winners will receive the Dogington Post Award Seal of Approval, massive social media recognition and a press release by Dogington Post announcing their award.
For more information about Dogington Post and their Dogington Post Awards, visit http://dogingtonpost.com.
About Dogington Post:
DogingtonPost.com was created for the love of dogs. It promises a forum of informative articles, newsworthy dog stories, health and breed information, and heartwarming videos. The site addresses current issues affecting dogs and their human parents – from serious health concerns to lifestyle issues on feeding, grooming and the overall well-being and mental health of dogs. It is the Internet newspaper, all about dogs.