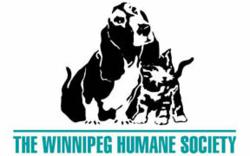 This act will give criminals a second thought about training animals from becoming dangerous to others
Winnipeg, Manitoba (PRWEB) May 07, 2012
The province of Manitoba has introduced new legislation that prohibits the use of animals to shield any unlawful activity, including the use of "guard dogs" that protect property on which illegal activity is occurring.
"This act will give criminals a second thought about training animals from becoming dangerous to others and some teeth to convict those who do," says Bill McDonald, CEO of The Winnipeg Humane Society.
The Winnipeg Humane Society's Animal Protection Officers respond to over 2 000 calls a year, some of which involve removing an animal from a property on which illegal activity is occurring.
Animals that come into The WHS and are deemed aggressive or dangerous towards people may not be eligible for adoption, and often suffer from severe behaviour issues.
Bill 19 states that "no person who is committing an unlawful act on a property shall use an animal to protect that property." Any persons found guilty of this offense will be fined a maximum of $5,000, and/or imprisoned for a three month term.
###
About:
The Winnipeg Humane Society is a registered charity and non-profit organization whose mission is to protect all animals from suffering and to promote their welfare and dignity. Funded primarily by donations, memberships and bequests, The WHS also offers pets and dogs for adoption by the public. All pets offered for adoption have been spayed or neutered, received necessary shots and treatments, and a behavioural assessment. If you'd like to learn more about dogs for adoption or The WHS please visit http://www.winnipeghumanesociety.ca