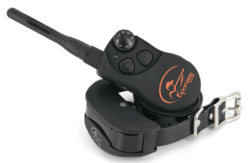 Dog Training Collars
(PRWEB UK) 11 May 2012
Online store Easy Animal reports a significant increase in the sales of dog training collars for the last financial year. Over the last 3 years the company has steadily increased their annual sales of dog training collars and they now offer one of the largest range of dog training products in the UK. The company have specialist knowledge in the dog training arena and regularly supply products to professional dog trainers to help with their dog training classes. As all dog owners strive to own the 'Perfect Dog' these products are hugely beneficial in resolving a whole host of behavioural and recall issues, and the demand is clearly there.
Marketing manager Sophie Berrisford told us 'We offer free dog training advice and a helpline to assist customers with help in choosing the right collar. This invaluable advice ensures that the customers choose the right product and ultimately get the right product for their needs. As a company we have invested into acquiring these specialist skills and knowledge and our customers seem to appreciate this service as we actively encourage them to call us.'
Barking issues are a serious matter for any dog owner who has a dog with a barking problem, many people are at their wits end after exhausting a whole host of other avenues and Easy Animal offer a wide range of barking products to try to resolve these situations. In addition to selling these dog training products to the public they also supply many district councils , dog wardens and other professional bodies. If you would like to know more about their range please visit http://www.easyanimal.co.uk or call them on 0800 849 8844.