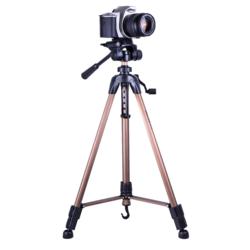 "This is a major landmark for Dolica, and we believe that this partnership with GMP and new relationship with Ingram Micro will immeasurably help upsell our affordable and reliable products" said Daniel Calderon, director of sales.
La Puente, CA (PRWEB) May 22, 2012
Dolica, a leading camera accessories company announced an agreement with Global Marketing Partners, Inc. (GMP) to distribute its full line of camera accessories to North American resellers through Ingram Micro (NYSE: IM), the world's largest technology distributor
Dolica offers one stop shopping for video and photography accessories- such as camera tripods, monopods, cases, chargers, cleaning kits and batteries. The company is currently offering special reseller promotions now through May 30th of- $5 off all tripods and bags, and 20% off filters. In addition they also offer a comprehensive 1-5 year warranty for their products with either full replacement or repair. "Adding availability of Dolica camera accessories through Ingram Micro will give our resellers a welcome advantage in cost, availability and flexibility when building out full client solutions" continued Calderon.
About Dolica
Established in Los Angeles in year 2005, Dolica is a dynamic group of young individuals passionate about photography and videography. We saw a need for affordable camera accessories that are an excellent value and offer all features/benefit of the premium brands. At our company we believe you don't have to spend a fortune to shoot beautiful pictures or stunning videos.
About Global Marketing Partners
Global Marketing Partners is a leading aggregator of emerging growth technology companies in the IT supply chain. GMP partners with the most important distributors in the United States to provide fast, affordable and flexible access to their channel-critical services and expansive market reach.