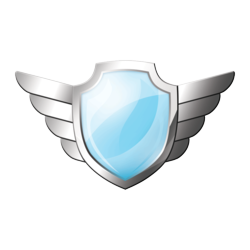 Brisbane, QLD (PRWEB) August 09, 2012
M.O. (http://www.mo.com) operators have announced they will sell their rare two-letter domain name, MO.com. Domain Guardians, a boutique domain company providing trusted brokerage services, has been selected to exclusively broker the sale.
MO.com is a rare, 18 year old, two-letter domain name (also known as LL.com) that is pronounceable, memorable and easy to communicate. The term "mo" generates more than 45 million global monthly searches on Google, and caters to a number of niche sectors, including, mobile, money, movies and mobility, to name a few. "Mo" is also an abbreviation for Missouri and Macau, slang for "more", and an acronym for many company names or phrases, e.g. modus operandi (method of operation).
Out of approximately 100 million registered domains, there are only 676 two-letter .COM variations, which can only be obtained on the secondary market, typically for minimum 6-figures. These very rare commodities are highly sought-after and possess significant value, as evident by notable acquisitions including FB.com (Facebook) for $8.5M and YP.com (Yellow Pages) for $3.85M.
"This premium name will bring strong authority to whatever use the purchaser chooses to use it for. Please don't delay in contacting Domain Guardians, as we know it won't be long before MO.com finds a new home," said CEO of MO.com, Brian Null.
Mike Robertson, Co-Founder of Domain Guardians, stated, "We feel very flattered that Brian Null and his team chose us as their exclusive broker because opportunities like this don't come around every day. LL.com domains are a rare breed and valuable commodity, so we anticipate this domain will be snapped up quickly!"
Please note this is a domain name only sale, and the M.O. website is not included.
For more information, please contact Domain Guardians at aftermarket(at)domainguardians(dot)com or +61 7 3103 3312 (AU) / +1 302 261 9888 (US) / +44 20 8133 3924 (UK).
###
Note to Editor: Images, logos and interviews on request. For further information please email press(at)domainguardians(dot)com.
About Domain Guardians
Headquartered in Brisbane, Australia, Domain Guardians is a privately owned and operated domain name company providing personalized, trusted and effective domain name services, including Legacy, Brokering, Management and Recovery. For more information, please visit http://www.domainguardians.com.