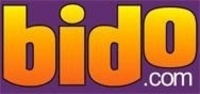 Don't get me wrong, there will be some great buying opportunities as in all free-market systems and we expect many investors/buyers will make a lot of money from their purchases in the future.
BOYNTON BEACH, Fla. (PRWEB) June 17, 2008
The Bido.com auction system allows everyone to sign up and bid easily while allowing a select group of registered users to become 'Experts' and make comments on domain names that are being auctioned, plus view and upload videos, participate in future domain name auctions, and benefit from other features exclusive to Bido.com auctions including:
Bidding starts at $1, No Reserve Bido Guarantee: If the domain name does not reach the Bido Guaranteed amount, Bido has the choice to either make up the difference for the seller or place one bid for the guaranteed amount. The agreed minimum will be published prior to the start of the auction. One Domain Per Day: No more scouring tens of thousands of domain name lists to find the gems; our team of industry leading experts has already done the work for you. Expert Commentary: Each domain name auction will have at least 4 industry experts that give insight into each domain name and the reason to buy and or not to buy. Premium domain names such as sex.com and fund.com have boasted sales near or greater than a staggering ten million dollars ($10,000,000.00). Other high-ticket domain names that have recently fetched six to seven figures include: diamond.com, vodka.com and phone.com. In spite of a slowing economy, the aftermarket for domain name sales remains strong and growing. Bido.com focuses on gaining as much exposure for domain name owners using Bido.com to auction only one domain name per day.
Bido.com will create a vibrant free-market system where prices will be determined by buyers, thereby creating instant liquidity for domain name owners, as auction turn around is expected within twenty-four (24) hours of the close of the auction.
Jude Augusta Vice President of Operations of Bido.com says, "Domain names are the real estate of the Internet. The marketplace lacked a centralized platform where the focus of the entire domain auction world would focus on one domain name. That is where Bido.com comes into play. We are looking to maximize the exposure of each domain name, thereby benefiting the owner and potentially the buyer as each domain name does not have a reserve price but a set guarantee which our company will pay for the domain name if no one else does. It's truly a win-win for domain name owners and buyers."
Bido.com was launched in an effort to create liquidity for a developing market by making transactions easy while creating a true free-market system where values of domain names will be determined on their selling price, as opposed to unrealistic owners' expectations.
Darren Cleveland, President of Bido.com, had this to say: "Once the outside world realizes there is a venue where they can buy premium domain names at realistic prices, the entire industry will be revolutionized. Domain names play a major role in search engine optimization. While 'parked' domain names collecting 'cost-per-click/cpc' revenue have been penalized of recent by Google and Yahoo as being irrelevant, the developed generic domain names are getting the royal treatment."
Mr. Cleveland went on to say, "Don't get me wrong, there will be some great buying opportunities as in all free-market systems and we expect many investors/buyers will make a lot of money from their purchases in the future."
The initial domain names to be auctioned are: DiscountImages.com, GolfIowa.com, RYY.com, GoldAuction.com, SpywareHelp.com, DomainTalk.com, VacantRoom.com, & CerealBox.com.
About Bido.com, LLC:
Bido.com, LLC has offices in Boynton Beach, Florida and Louisville, Kentucky and also owns the domain name management platform DNZoom.com that allows domain name owners and managers a centralized platform to manage their domain name registrar accounts and domain name parking accounts, and to track domain name auctions at many of the leading domain name aftermarket and brokerage websites. Bido will auction off one domain name per day at http://www.Bido.com. Bido.com auctions premium domains such as those found on DNJournal.com, BuyDomains.com, Sedo.com, DomainSponsor.com, and other premium domain name exchanges.