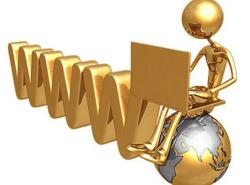 We want DNFBlog.com to stand for the same obsessive focus on quality and integrity that domainers have come to expect of DNForum.com
Toronto, ON (PRWEB) February 22, 2012
DNForum.com, the internet's leading website for professional domainers, announced the launch of DNFBlog.com to serve the domain community with coverage of the latest news and views from the domain industry. Going beyond the established platform of DNForum, DNFBlog.com promises to become the de facto resource for experienced and greenhorn domain owners alike, featuring in-depth analysis, opinions, and research on the latest trends in the industry.
Speaking at the launch, DNForum.com owner Adam Dicker said, "DNForum.com is, without doubt, the number one platform to discuss and trade domain names. However, we felt that there was a need for more in-depth discussions, analysis and research on trends in the industry that could appeal to experienced and beginner domainers alike. Thus, the seed for the germination of DNFBlog.com was born."
Obsessively covering the domain industry, DNFBlog.com promises to be a platform that welcomes in beginners with open arms, while still serving analysis and opinions on latest industry trends and tactics for experienced domain professionals. Along with coverage of the latest news and events in the industry, DNFBlog.com will also feature opinion pieces from industry leaders, and educational articles aimed at beginners and experienced domainers alike.
"Our mission with DNFBlog.com is to be the leading source of intelligent discussion and analysis on the domain industry online," said Adam Dicker, who'll also helm the editorial reins of the blog, in addition to his role as the CEO of DNForum.com. "We want it to stand for the same obsessive focus on quality and integrity that domainers have come to expect of DNForum.com. We want to attract the best minds in the business to share their expertise with new and old domainers alike."
To this effect, the new blog will feature how-to articles that explain the fundamentals of domaining, along with expert opinions and views on the latest developments in the industry to cater to a hungry market of professional and amateur domainers. Besides, DNFBlog.com will also publish eBooks to ease newcomers into the industry, as well as educate experienced domainers on the latest tactics and strategies to monetize their domain portfolios.
DNFBlog.com aims to be the benchmark for excellence in domain media – a mission sprung from the rich expertise, enthusiasm and passion of founder Adam Dicker, and the high standards already set by DNForum.com.
DNFBlog is also inviting guest authors and writers to share their opinions and expertise on the platform. All queries regarding this press release should be directed to editor(at)DNFBlog(dot)com.
Visit DNFBlog.com for more details.
About DNForum:
DNForum.com is the largest community of domainers on the internet. With hundreds of thousands of registered members actively trading domains worth thousands of dollars every day, it is also one of the most vibrant trading communities online. Established in 2001, DNForum.com is today the leading domain trading site, attracting thousands of professional and amateur domainers on a daily basis.
Learn more at http://DNForum.com
# # #