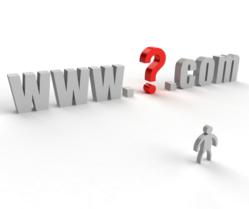 Highly marketable and easy to remember, CO.com provides an unprecedented branding and investment opportunity.
Boston, MA (PRWEB) March 08, 2012
DomainAdvisors, a leading broker of ultra premium domain names, announced today that, after 15 years off the market, the highly coveted CO.com domain name is now available for acquisition. DomainAdvisors will broker the sale of CO.com, in a joint effort with SellDomains.com, for Paul Goldstone. "We're delighted to join forces with DomainAdvisors to maximize the outreach and awareness for the offering of CO.com. DomainAdvisors' strong background and experience in premium [domain brokering makes them a great fit for this unique opportunity," said Mr. Goldstone, owner of Co.com and founder of several successful domain related companies.
With their ability to rank higher naturally, domain names like CO.com offer significant advantages in terms of a business's natural search traffic, pay-per-click (PPC) and search engine optimization (SEO) strategy. With an average search volume of 277 million per month (on Google alone) CO.com results in an extraordinary high level of natural search traffic translating into 4.5 million unique visitors and 14 million page views in 2011.
"Highly marketable and easy to remember, CO.com provides an unprecedented branding and investment opportunity," said Tessa Holcomb, Founder & CEO of DomainAdvisors. "There are few names that command a multi seven-figure price tag and CO.com is one of the top domains in this small segment of the market. It's not often that a domain name of this caliber becomes available for sale, and we are honored and excited to be representing Mr. Goldstone in this sale."
For additional information or offer guidelines contact Tessa Holcomb directly at (800) 477-8207, ext. 601 or Tessa(at)DomainAdvisors(dot)com or visit http://www.domainadvisors.com.
About DomainAdvisors
DomainAdvisors assists domain owners and online businesses in the overall planning and execution of their domain strategy. DomainAdvisors offers resources with the knowledge and understanding necessary to provide invaluable guidance during the entire lifecycle of a domain. Services range from consultancy to acquisitions, to all elements of monetization, development, branding and sales. Domains can be complicated and DomainAdvisors provides the opportunity to leverage years of industry experience to help maximize success.
Tags: CO, Inc, company, cash out, check out, co-working, collaboration, online business, eCommerce, central office