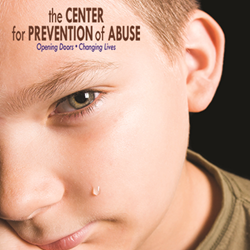 "It's time for victims to build themselves up again. They deserve dignity and respect
Peoria, IL (PRWEB) July 19, 2017
The Laure Feld Insurance Agency, a family managed insurance management and financial planning firm with offices serving community throughout central Illinois, is joining the Center for Prevention of Abuse in a charity event aimed at supporting abuse survivors and ending domestic violence in the region.
The Center for Prevention of Abuse provides a host of services to victims of all forms of domestic violence and sexual abuse. Annually, programs offered by the Center reach more than 30,000 students in Central Illinois. In addition to services for abuse survivors, the center offers a full range of prevention education programs that help reduce the incidence of abuse, as well as programs to assist abuse victims in retaking control of their lives.
"It's time for victims to build themselves up again. They deserve dignity and respect," says Laure Feld, founder and principal agent of the Laure Feld Insurance Agency.
Feld and her team are connecting with regional supporters, educators, and civic leaders by promoting the charity drive benefitting the Center for Prevention of Abuse over email updates and a growing social media presence. A new article featuring the charity event is expected to generate even more publicity, and will be released soon in a new issue of the Laure Feld Agency online magazine "Our Hometown": http://feldinsurance.com/magazines/.
This is the second charity event sponsored by Feld and her team since they became regional affiliates of the "Agents of Change" charity support coalition. Going forward, the firm plans to launch charity drives for new Illinois based charitable causes and nonprofit foundations semiannually.
All those interested in learning more about the central Illinois charity event to benefit the Center for Prevention of Abuse are invited by the Laure Feld Insurance team to get involved and help make a difference by visiting this page: http://feldinsurance.com/causes/get-better-get-easier-one-day-time/. New charity drives sponsored by the Laure Feld Insurance team in the future will be available for review on the firm's permanent Community Causes listing as they launch: http://feldinsurance.com/community/.
About Laure Feld Insurance Agency
As a Personal Finance Representative in Illinois, agency owner Laure Feld knows many local families. Her knowledge and understanding of the people in her community ensures that clients of Laure Feld Insurance Agency are provided with an outstanding level of service. Laure and her team look forward to helping families protect the things that are most important - family, home, car and more. Laure Feld Insurance Agency also offers clients a preparation strategy for achieving their financial goals. To contact an expert at Laure Feld Insurance Agency, please visit http://feldinsurance.com/ or call (309) 682-6650 in Peoria or (217) 698-0600 in Springfield.