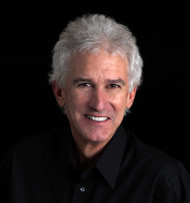 We cannot fully prevent disasters from occurring, but we can plan ahead so that we are as prepared as possible, should an emergency situation arise
San Francisco, CA (PRWEB) September 16, 2011
September is National Disaster Preparedness Month, and Barry Schneider, a San Francisco family law specialist, urges families to take the steps to be prepared for an emergency. The recent earthquake and hurricane on the East Coast are reminders that disasters can strike at any time, and Schneider says Bay Area residents are well-advised to take the necessary steps to be ready.
"Here in the Bay Area, we're vulnerable to earthquakes, tsunamis, and wildfires, among other natural disasters," explains Schneider. "You don't want to be caught in a situation where you're forced to make plans in the middle of an emergency. Take some simple steps to be prepared now, so you'll be ready to face a disaster if it happens."
Schneider points to disaster preparedness tips from FEMA (http://www.ready.gov):
1. Get a kit.
All families should have enough food, water, first aid, and sanitary supplies to last 3 days. They can purchase supplies piece by piece, or get a pre-packaged emergency kit that's already stocked with everything they need.
Prepare Us, LLC, for example, has created all-inclusive disaster preparedness kits packed with survival essentials. Their Go-Bags are packed with tools including a hand-crank flashlight and cell phone charger, lightsticks, and a Swiss army knife; food and water supplies including MREs, water packets, and purification tablets; comfort items including a 200-piece first aid kit, instant ice packs, and polarshield blanket; sanitary supplies including sanitary paper and body wipes; and other handy items, such as a preparedness guide based on FEMA and Red Cross recommendations and a 7-day family plan. The company also offers a simple refill reminder system to replace expired items.
"Local officials and Red Cross workers will respond after a disaster, but they may not be able to reach everyone as soon as a disaster happens. This is the reason why it is critical to be prepared to survive on your own for a *minimum of three days* in the event of an emergency," the company explains.
2. Make a plan.
All families should designate an out-of-town emergency contact, and make sure every family member memorizes the contact's phone number. Every family member should have access to a cell phone, calling card, or quarters for a payphone. Adults and older children should know how to use a fire extinguisher and turn off a gas main. Families should make an emergency plan, including evacuation routes and designated meeting spots.
Schneider also recommends having an up-to-date estate plan. A family law attorney can help individuals make sound decisions about what should happen to their investments and property after they're gone. Effective estate planning can encompass the drafting of a will, power of attorney, a trust, disability protection, and estate tax planning techniques.
"Making decisions now about property, beneficiaries, health care directives, and funeral plans will save family members the emotional distress of having to make these hard choices for you," Schneider notes.
3. Be informed.
People should make sure they know what to do in the event of an emergency, whether it's a natural or man-made disaster. The Bay Area resource for emergency planning, http://www.72hours.org, explains what to do in the event of earthquakes, floods, power outages, public transit emergencies, contagious disease outbreaks, and more. The website also has links to volunteer opportunities, training centers, and community resources.
"We cannot fully prevent disasters from occurring, but we can plan ahead so that we are as prepared as possible, should an emergency situation arise," said Schneider.
For more information about disaster preparedness, including estate planning, or for information about any of Barry Schneider's services, call (415) 766-0136 or go to http://www.bsfamilylaw.com.
About Family Law Specialist Barry Schneider, Esq.
Family Law Specialist Barry Schneider is a San Francisco family law attorney who specializes in prenuptial agreements and divorces that may involve real estate, business and community property divisions. The law office has extensive experience helping clients form domestic partnerships and navigate probate and conservatorship proceedings.
The San Francisco divorce attorney helps clients make wise and informed decisions to avoid financially and emotionally draining court proceedings. If court proceedings are necessary, Schneider competently and zealously advocates for his clients.
Schneider has practiced law in San Francisco and the Bay Area for over 30 years, was certified in the first class of Family Law Specialists, and has been named a California State family law Super Lawyer.
# # #