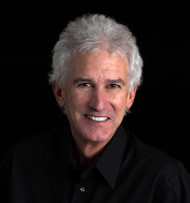 These cutbacks in the local divorce, family law, and probate courts may greatly delay the resolution of divorce, terminations of domestic partnerships, and wills and probate matters
San Francisco, CA (PRWEB) October 28, 2011
It's no secret that the State of California is in the midst of a budget crisis: major cuts have been made throughout the state budget, including critical areas like healthcare, education, public safety, and the courts. $350 million was cut from the budget for California courts this year, bringing the amount cut to 30% over the last 3 years. The effect has been felt most at the San Francisco Superior Court, where divorces, which have traditionally taken about 5 months, are now expected to take 18 months to finalize. San Francisco family law attorney Barry Schneider says attorneys must take steps to ease the burden on the overloaded court system and help clients get a speedier resolution.
"These cutbacks in the local divorce, family law, and probate courts may greatly delay the resolution of divorce, terminations of domestic partnerships, and wills and probate matters," says Barry Schneider. "This will have a significant negative impact on individuals involved in these matters."
As a certified Family Law Specialist, Schneider will be working with other local attorneys to help with the overload of cases being handled by the courts. The best way to avoid long court cases is to settle these matters out of court, he notes.
Schneider has already been acting as a voluntary Settlement Master to help settle divorce cases and prevent them from going to trial.
"All local divorce, domestic partner, and probate lawyers need to get together to help the courts get through this until more funding can be found," urges Schneider.
For more information about how budget cuts have affected the courts, or any of Barry Schneider's services, call (415) 766-0136 or go to http://www.bsfamilylaw.com.
About Family Law Specialist Barry Schneider, Esq.
Family Law Specialist Barry Schneider is a San Francisco family law attorney who specializes in prenuptial agreements and divorces that may involve real estate, business and community property divisions. The law office has extensive experience helping clients form domestic partnerships and navigate probate and conservatorship proceedings.
The San Francisco divorce attorney helps clients make wise and informed decisions to avoid financially and emotionally draining court proceedings. If court proceedings are necessary, Schneider competently and zealously advocates for his clients.
Schneider has practiced law in San Francisco and the Bay Area for over 30 years, was certified in the first class of Family Law Specialists, and has been named a California State family law Super Lawyer.
###