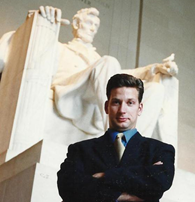 No other executive assistant recruiter in the world has worked with Hollywood A-list, billionaires and royalty
Los Angeles, California (PRWEB) April 30, 2013
Brian Daniel, a former celebrity personal assistant to Hollywood A-listers, billionaires, high net worth families and royalty, is celebrating his domestic staffing agency's five-year anniversary today in Los Angeles.
"I started my recruitment firm during the Great Recession five years ago," says Daniel, "but I never doubted I would be successful at my business." As of today, Daniel's domestic staffing agency – originally founded in Los Angeles -- is the only one of its kind that specializes in elite personal assistants, estate managers and executive assistants to the country's top 1%.
The demand for top-tier executive assistants who support CEOs in the Fortune 500, as well as Forbes list billionaires, is overwhelming. Daniel recognized the potential for a celebrity staffing agency when he was the Chief of Staff for the Saudi royal family. "I was responsible for hiring staff for both corporate and domestic environments," says Daniel," but there was no go-to recruitment firm in Los Angeles or New York City that could solve our unique staffing needs, so after 10 years as a celebrity personal assistant I decided to resign from my position and started my own headhunting firm."
ABOUT THE COMPANY
The Celebrity Personal Assistant Network, online at http://FindCelebrityJobs.com, is the world's only recruitment firm that specializes in elite personal assistants, estate managers and executive assistants for celebrities, best-selling book authors, Fortune 500 executives, entrepreneurs, sports figures, and business moguls. Brian Daniel, founder of the prestigious headhunting firm, is the only recruiter with prior experience working with Hollywood A-list and royalty. The company makes placements in all major U.S. markets including LA, San Francisco, Las Vegas, Chicago, New York City and Miami. Daniel has been featured in worldwide media outlets and consults as a subject-matter expert to some of the world's highest-profile companies.