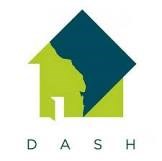 "Women are one the fastest growing groups of homeless people in the country and are also more vulnerable to be victimized while homeless. Through this award, we can continue to highlight our work to ensure that hundreds of families become safe from abuse
Washington, DC (PRWEB) December 17, 2013
On Monday, December 16, the District Alliance for Safe Housing, Inc. (DASH) was named as one of four national awardees of the Mary Bryon Project's Celebrating Solutions Award for its innovative work in providing safe housing for victims of domestic and sexual violence in the District of Columbia.
The Mary Byron Project was established in 2000 in memory of the young woman whose tragic murder led to the creation of automated crime victim notification technologies. As a nationally recognized thought leader on domestic violence, the Mary Byron Project cultivates and supports efforts that extend beyond crisis management to attack the root causes of this epidemic and help build safer, healthier communities. They created the Celebrating Solutions Awards to showcase and applaud local innovations that demonstrate promise in breaking the cycle of violence. They select programs that can serve as models for the nation and offer $10,000 cash awards in recognition of their pioneering efforts. Nominations are judged by a panel of experts in criminal justice, health care, and public policy, and other disciplines that address domestic violence.
DASH is being recognized for their ground-breaking model of providing housing for survivors who face homelessness as a result of abuse. Throughout all of their programs, DASH works to ensure that domestic violence survivors, regardless of their circumstances, have access to a full range of housing options and that they don't have to become homeless in the first place just to become safe from violence. Since then, through their model, partnerships, and example, they have helped change how safe housing is operated throughout the District and have helped hundreds of survivors find a safe place to call home.
"We are thrilled to be honored by the Mary Byron Project with the Celebrating Solutions Award" said Peg Hacskaylo, Executive Director of DASH. "Women are one the fastest growing groups of homeless people in the country and are also more vulnerable to be victimized while homeless. Through this award, we can continue to highlight our work to ensure that hundreds of families become safe from abuse without facing life on the streets." Funds will be used to support DASH's safe housing programs.
***
DASH is an innovator in providing access to safe housing and services for survivors of domestic and sexual violence and their families as they rebuild their lives on their own terms. We seek to strengthen and expand the local safety net for survivors by providing high quality, voluntary services that are responsive to their individual needs and by engaging lawmakers, community members, service providers, and survivors in the movement to make safe housing more accessible in the short-term and less necessary in the long-term.