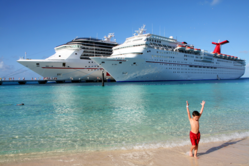 Vacation with us.
(PRWEB) January 20, 2012
Dominican Republic Escorted Tours (DRET) announced today it is introducing a new service to the arsenal of tours already available. The tour company will start doing day tours in March 2012 throughout the Dominican Republic.
These tours are for people that already have lodging already set up for their vacation. Dominican Republic day tours will help vacationers that are coming in from a cruise or vacationers that are staying at an all-inclusive resort and would like to get out and see the real Dominican.
Vacationers who will be coming on a cruise ship have never had an easier way to plan day tours in the Dominican Republic. DRET understand that when cruise ships port vacationers have a set amount of time allotted to them before they have to go back to the cruise ship. Vacationers tell them which city the cruise ship is going to arrive in and they will reply with different tours they provide in that city for those time periods. It doesn't get any simpler than this. Walk off the cruise ship to meet the tour guide. They will be waiting right on the dock. Either talk to them via telephone at 1-866-611-7615 or fill out their contact form made up especially for cruisers located on their website.
Vacationers that will be staying in a hotel and would like to set up day trips to explore the island and have a little adventure have the same process. DRET will require the city and the hotel that the individual vacationers will be staying at and then they will explain what tours they have to offer in that area. There also is two ways to contact them. Call them or fill out the form made especially for vacationers that have lodging.
"We have had quite a few calls from vacationers that are looking for a service like this. There was no real service that does just this in the Dominican Republic especially for the cruisers until now," said Chris Horner CEO of Dominican Republic Escorted Tours.
###