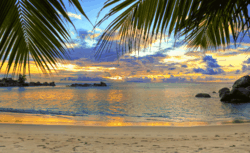 Vacation The Dominican Republic
(PRWEB) December 03, 2011
Dominican Republic Escorted Tours is opening a few new tours starting in February 2012. The company is taking reservations now for future tours. There will be an adventure tour along with a build your own tour. The adventure tour is packed with activites, but Dominican Republic Escorted Tours has a tour for vacationers who would like to make up a tour soley for their party.
Leomarys from Dominican Republic Escorted Tours said "Explore the real Dominican and experience more than just sun and gorgeous beaches. This country is rich in life and natural beauty. Check out one of the Dominican Republic Tours today for quite possibly one of the most unique vacations ever. These Dominican trips are definitely adventurous, but they also offer insight on the culture and customs of the Dominican people. The close nit community is amazing! Most Dominicans love to communicate and enjoy life. They will help you out in any way possible along with tossing back a few drinks. The passion throughout the country is astonishing."
These tours are to take vacationers on a journey like no other. The tropical allure and exotic destinations such as Samana Bay in which whales mate while in season along with a short boat ride to natural caves to explore and find Taino Indian drawings along with many different exotic flora and animals throughout the way. One can also find themselves on a deserted island with breathtaking views.
If curiosity strikes, it is possible to see fruit, cacao (to make chocolate) or coffee plantations in which to learn how these are ran and processed while trying out some of the goods.
Leomarys said" Even though there is an abundance of supermarkets in the Dominican Republic everyone needs to go to a local market and check it out once. These markets have an abundance of fruits and vegetables, live chickens and other meats that can be prepared right before the onlookers eyes while purchasing a love potion for that soon to be girlfriend."
Cascading waterfalls are located throughout the Dominican Republic and can can be seen on both tours along with hundreds of other adventures that can be pieced together on a build your own tour.
On top of all this Dominican Republic Escorted Tours is offering a bonus through the 2011 holiday season. Each person who books a tour before January 1st will receive either a beginner's dive package or a zip line package free.
If doing something truly unique on a vacation was on the agenda this year check out Dominican Republic Tours!
###