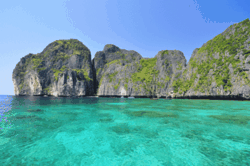 Dominican Republic Tours
(PRWEB) January 03, 2012
Dominican Republic Escorted Tours (DRET) the leading adventure tour company in the Dominican Republic has launched its newest web page. This webpage is all about testimonials. If anyone has been on one of the Dominican Republic tours then they can either write a testimonial or make a video about their trip like the one shown here.
"More and more travelers would like to be able to see real people talk about their vacations rather than the company talking about itself" Said Chris Horner founder and CEO. "When you go on one of our Dominican tours you become family. We encourage anyone that has been a part of our tours to stick with us and engage with our staff, along with the new soon to be family members through all our social media outlets. Share your thoughts and ideas."
DRET's tours are more than adventure. The tours also let travelers learn about art and history abroad. Incorporating education and learning into all the Dominican Republic tours gives vacationers more than the average vacation. The tour instructors explain different parts of history while the adventure of one's life time is taking place.
The Dominican Republic is a country of astounding contrasts and remarkable variety. It has the highest mountain in the Caribbean along with some of the most beautiful beaches anywhere. These Dominican Republic Excursions take you through this exotic land. Lush country to cascading waterfalls beauty comes in many different formations. The past and present also blend in together with captivating colonial buildings to modern hotels. Find sleepy rural villages to lively tourist towns, all of them unique in their own way. Their people unique too, reflecting a kaleidoscope of influences such as Spanish, African, Chinese and Indigenous creating a culture unlike another in creativity, music, sports (baseball) and art. Experience and tour the real Dominican.
###