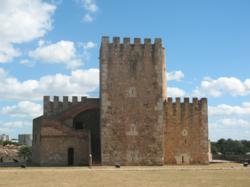 Dominican Tours
(PRWEB) December 21, 2011
Dominican Republic Escorted Tours, a subsidiary of Ocean View Travel Agency and a green member of Asta, is making every reasonable step necessary to becoming green.
The Green Members of the American Society of Travel Agents (ASTA) recognize that fighting against global warming is going to be of crucial importance in the Twenty-first century, which includes the future of world tourism. Everyone needs to recognize and take responsibility to implement measures to minimize their own carbon footprint, decrease greenhouse gas emissions, conserve energy, reduce waste and recycle whenever possible. The Green Members of ASTA believe that by combating climate change, they can better serve the industry and their clients while promoting travel which will foster intercultural understanding and ecological accountability.
The philosophy of ASTA is truly recognized through the company. This is why these Dominican Republic tours will be held to a standard to teach their employees to sustain natural resources and the environment.
They are committed to decreasing energy consumption and to reduce waste and to recycle when possible. The new "Green Team" will be working with their vendors to make an impact within the Dominican tours.
# # #