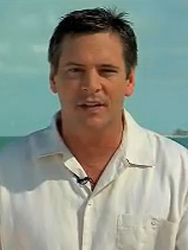 Phoenix, AZ (Vocus) November 30, 2010
Best known as the King of Infomercials and the on-air personality for The Making Money Show, Don Lapre's respect for comedy and laughter goes far beyond the bits of self-parody he executed for network television years ago. Today, Lapre prefers to work behind the camera and has brought his creative energy out of hibernation in the form of the exciting new DonLapreVideos.com – his latest entrepreneurial video venture.
Lapre has created intriguing video content for television and the internet for nearly three decades. His biggest break came in 1992, when he began his career as an on-air personality on The Making Money Show, one of the most-aired infomercials of the decade. His personality and ability to connect emotionally with his audience gained him notoriety and a following of over four million customers who jumped at the opportunity to try the products he recommended. Since his days as "the king of infomercials," Lapre has produced content for The Late Show with David Letterman and the MTV Movie Awards.
Don Lapre has worked as a producer, an on-air personality, a marketing guru and has inspired countless individuals to pursue entrepreneurship and financial independence. Aside from starring in and producing infomercials, his popularity also inspired countless parodies and video responses. From high profile spoofs on NBC's Saturday Night Live to more modern takes on YouTube, Don Lapre embraces them all.
Because of the mass exposure he received early in his career, he believes video is the most powerful tool in both marketing and entertainment. That said, it is only appropriate that his newest venture is a video-based website with plans of reaching out to his audience through comedy.
For the first time, a growing collection of Lapre's videos, and some parodies hand-picked by Don himself are being made available to the public in one place – donlaprevideos.com. With a prolific worker like Don Lapre, there's sure to be more coming soon so look around, and laugh along.
Don Lapre, CEO of Lapre Consulting has for 20 years created and implemented innovative marketing strategies to help motivated individuals become successful entrepreneurs. As host and sole owner of The Making Money Show, which aired from 1992 to 2001, Lapre became one of the most recognizable TV personalities of his time – even being crowed "The King of Infomercials" by the media.
###