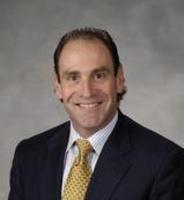 We are enormously pleased to welcome Don to our organization
Atlanta, Ga. (Vocus) December 1, 2009
PDSI is pleased to announce the appointment of Donald J. Leonard, Jr. A.I.A. as Vice President of Operations in its Atlanta-based corporate headquarters. Mr. Leonard brings more than 28 years of design, project management and construction experience to his new role at PDSI.
"We are enormously pleased to welcome Don to our organization," said Ralph C. Engelberger, CEO of PDSI. "His impressive technical expertise and depth of hotel operational management capabilities will have a major impact on our abilities to better serve our clients as the premier hotel development and renovation company in the hospitality business."
"I am excited to have the opportunity to serve PDSI's many clients in the planning and execution of their projects," Mr. Leonard said. "I look forward to working closely with them in order to help them achieve their development and redevelopment goals successfully."
Prior to joining PDSI Mr. Leonard served as Vice President Technical Services of InterContinental Hotels Group for more than nine years. His responsibilities with IHG included design and construction of new-build hotels, capital planning, and execution of major renovation projects for all company-owned, leased and managed hotels in the Eastern U.S., Canada and the Caribbean.
An architect by profession, Mr. Leonard held previous positions as Associate Partner in the New York City office of Skidmore, Owings & Merrill, LLP., and Project Director with the John Hardy Group in Atlanta. He is a member of the American Institute of Architects, and received his B.S. of Architecture from The Ohio State University. Mr. Leonard has also moderated and participated on panels at the Hotel Design Expo & Conference, the International Hotel / Motel & Restaurant Conference, and the Americas Lodging and Investment Summit.
"Don's knowledge and experience will be a major asset in PDSI's continuing efforts to provide the absolute highest levels of quality, service and value excellence to our clients and their investments goals," Mr. Engelberger concluded.
About PDSI
PDSI is a privately held hotel project management and development firm specializing in the hospitality market worldwide. Founded in 2001, the firm's portfolio includes over 350 projects comprising more than 72,000 guestrooms covering approximately ten million square feet of hotel, mixed-use and retail facilities with a total value of approximately $2 billion. PDSI strives to provide a comprehensive array of services and value in line with the investment goals of its clients. Visit http://www.pdsi.us for more information.
###