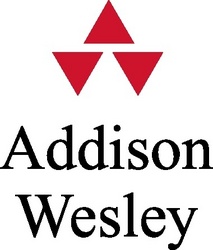 LOS ANGELES (PRWEB) October 27, 2008
News Facts
Addison-Wesley is launching the following new books: 1. The Oslo Modeling Language, by David Langworthy, Brad Lovering and Don Box, architects on the OSLO team and inventors of the "M" programming language.
2. Concurrent Programming on Windows, by Joe Duffy
3. Framework Design Guidelines, second edition, by Krzysztof Cwalina and Brad Abrams featuring updated information and new annotations.
4. More Effective C#, by Bill Wagner
5. The C# Programming Language, third edition (fully annotated), by the father of C#, Anders Hejlsberg
Sams is launching the following: 6. Silverlight 2 Unleashed by Laurent Bugnion (presented in full color).
7. Windows Communication Foundation 3.5 Unleashed from popular author Craig McMurtry et al.
Featured Rough Cuts (manuscripts in progress) at PDC include: Essential LINQ by Charlie Calvert and Dinesh Kulkarni; Essential Silverlight by Ashraf Michail; and Visual Studio Tools for Office by Eric Carter and Eric Lippert. These titles can be bought online at http://safaribooksonline.com/?cid=safaribooksonline- pressrelease-sitepoint-corp (Due to its length, this URL may need to be copied/pasted into your Internet browser's address field. Remove the extra space if one exists.). The following authors will be speaking at the show: David Langworthy, Brad Lovering, Don Box, Anders Hejlsberg, Brad Abrams, Krzysztof Cwalina, Matt Winkler, and Joe Duffy. In addition, subscribe to the OnMicrosoft Vidcast for exclusive interviews with David Langworthy, Jeff Pinkston, Paul Vick, and Giovanni Della-Libera discussing "Oslo," and the Modeling Language Specification, codename "M". Get the inside scoop and follow our Pearson team tweeting live from PDC at http://twitter.com/informit. About Pearson
The global leader in educational and professional publishing, Pearson Education is home to such respected brands as Addison-Wesley Professional, Cisco Press, Exam Cram, IBM Press, Prentice Hall Professional, Que, and Sams Publishing, which have as their online publishing arm InformIT (http://www.informit.com) - The Trusted Technology Learning Source. In addition, Berkeley-based Peachpit (http://www.peachpit.com), the publishing partner for Adobe Press, Apple Certified, and others, publishes best-selling books for creative design professionals. Pearson is also co-founder, with O'Reilly Media Inc., of Safari Books Online (http://safari.informit.com), the premier on-demand technology content library providing thousands of expert reference materials through a single point of contact, including expert technology, creative and design, industry and management resources in video, audio and written formats. Pearson Education is part of Pearson (NYSE: PSO), the international media company. Pearson's other primary businesses include the Financial Times Group and the Penguin Group.