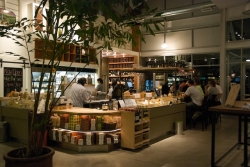 We're offering same-day lodging guests these Overnight Kits to make them feel welcome and make it easy for them to stay the night on a whim so they can savor the entire Napa experience."
Napa, Calif. (PRWEB) April 04, 2012
Lodging properties in the city of Napa will now offer complimentary Do Napa Overnight Kits to guests looking to book a same-day reservation. Hospitality managers often find that day trip visitors leave the city at the end of the day, despite wanting to stay overnight, because they haven't packed for an evening away.
"We often find that day-trip guests think about staying the night after they've experienced a full day enjoying the city of Napa," said Sara Brooks, chairman of the Napa Tourism Improvement District. "We're offering same-day lodging guests these Overnight Kits to make them feel welcome and make it easy for them to stay the night on a whim so they can savor the entire Napa experience."
The Do Napa Overnight Kit is equipped with almost everything a visitor will need to stay the night. The Overnight Kit includes:

An overnight shirt for sleeping
Do Napa canvas tote bag
Brush, hair bands and a mirror
Contact lens case and saline
29 Cosmetics face products for the ladies – also available at Cake Plate Boutique
Lip balm
Makeup remover
Woolite for delicates
Deodorant
Anything not included will be available at the hotel or bed and breakfast where guests are staying, making it easy to stay the night in Napa. Do Napa Overnight Kits will be available at select properties in the city of Napa that are members of Napa's Tourism Improvement District while supplies last. Local bars, restaurants and the Napa Valley Welcome Center will also have information about the Overnight Kit to distribute to visitors.
To check availability, visitors should inquire at the front desk or call ahead on the day of their visit. Participating lodging includes:

1801 Inn
3 Palms Napa Valley
Arbor Guest House
Beazley House
Best Western Elm House
Best Western Inn at the Vines
Best Western Ivy Hotel
Blackbird Inn
Candlelight Inn
Cedar Gables Inn
Chablis Inn
Churchill Manor
Discovery Inn
Embassy Suites
Hawthorne Suites by Wyndham
Hennessey House
Inn on First
La Belle Epoque
La Residence Country Inn
McClelland Priest House
Milliken Creek Inn
Napa Inn
Napa River Inn
Old World Inn
River Terrace Inn
Wine Valley Lodge
The Meritage Resort & Spa
Westin Verasa
Wine Valley Lodge
For more information or to search lodgings in Napa, visit DoNapa.com. Napa is also on Facebook at Facebook.com/DowntownNapa and Twitter @NapaDowntown.
About the Napa Tourism Improvement District
Downtown Napa is a premier destination in the Napa Valley offering a wine country experience unlike any other. It is the only area of the valley that brings together dozens of restaurants, more than 44 hotels and picturesque bed & breakfasts, wine tasting rooms, nightlife and activities all within walking distance. Through a variety of events and happenings such as the Culinary Crawl, concerts at Veterans Park and more, Downtown Napa engages visitors and locals with a thriving downtown district. Learn more at DoNapa.com.