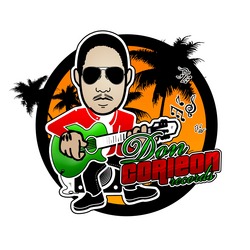 BFM is pleased to continue our partnership with Don Corleon Records. As we expand our slate of services, we look forward to an even more successful collaboration with DCR and the release of many new digital albums in the coming years
Los Angeles, CA (Vocus) October 28, 2010
Don Corleon, acclaimed Jamaican producer/co-producer for such A-list recording artists as Sean Paul, Rihanna and Vybz Kartel, has renewed his contract with BFM Digital to continue digital distribution and marketing services for his label, Don Corleon Records (DCR). BFM Digital is a leading digital music aggregator and distributor of independent music.
DCR's relationship with BFM began in 2009 with the intent to strengthen their presence on music services outside of their already established markets of Jamaica and the U.S. By utilizing BFM's extensive network of distribution channels throughout the World, Don Corleon Records has been able to reach consumers in new markets and open up new revenue opportunities.
Recent successes include the new digital album "Major & Minor Riddim" which features the single "Let's Do It Again" by J. Boog. Released through BFM, the song currently sits at #1 on the iTunes Reggae charts in Japan and New Zealand, and has sat steadily on the best-selling reggae songs in the iTunes US charts. Over the last year, DCR has been releasing a series of "Don Corleon Presents…" riddim albums including "Gala Riddim" and "Feelings Riddim," both of which will be featured in AmazonMP3's upcoming "Fill Your Player" holiday promotion.
The renewal of DCR's agreement with BFM includes services from BFM's growing digital marketing division. "BFM is pleased to continue our partnership with Don Corleon Records. As we expand our slate of services, we look forward to an even more successful collaboration with DCR and the release of many new digital albums in the coming years," says Steven Weber, President of BFM Digital.
For more information, please contact Heather Noonan at pr (at) bfmdigital (dot) com or 818-762-0191.
About BFM Digital, Inc.
BFM Digital is a global digital music company committed to serving the independent music community and delivering quality music, spoken word and video content to leading online retailers worldwide. Representing a diverse catalog of indie labels, artists and publishers, BFM distributes to all of the major music services including iTunes, Amazon, Rhapsody, eMusic, Napster, Walmart, Nokia and many more. With an unparalleled commitment to personalized service, BFM works closely with their content providers from around the world to ensure maximum exposure of their catalog by customizing marketing efforts and building strong relationships with BFM's digital store partners.
About Don Corleon
Don's musical career took off in 2000 with the launch of the Vendetta Sound System alongside cousin, Protoje. He would soon make his name in music production, debuting with the Mad Ants Riddim in 2002 – an instantaneous classic that quickly gained worldwide recognition. A legendary aura began to surround him as he released unforgettable riddims like Egyptian and Good To Go. Talk about Vybz Kartel; mention Jah Cure; utter the name Pressure, Munga Honourable or one of a myriad of other artistes and it is likely that Don has been the wind behind their sails. For many, he is the first gust that effectively made them embark from uncertainty and head towards the limitless horizon. For others, he took their flourishing careers to another level.
Noted singles such as Elephant Man's 'Pon Di River, Pon Di Bank' and Sean Paul & Keyshia Cole's 'Give It Up To Me' only increased his status as the preferred production professional. In 2005, by then having countless Dancehall hits, Don introduced a modernistic interpretation of the one drop beat when he put out the Drop Leaf Riddim. Boasting tunes like 'Be Strong' by Sizzla Kalonji, 'Longing For' by Jah Cure, 'Footprints' by TOK, 'It's OK' by Bounty Killer, 'For The Leaders' by Luciano, 'After You' by Tanya Stephens and 'Intoxication' by German singer, Gentleman, Corleon's contemporary style had international Roots Reggae lovers hypnotized. He soon followed up with the Seasons Riddim, voicing Morgan Heritage on 'How Come,' Fantan Mojah on 'Thanks And Praise,' Wayne Marshall on 'Happy Days,' Natural Black on 'Far From Reality,' Wayne Wonder on 'I Still Believe' and more.
###