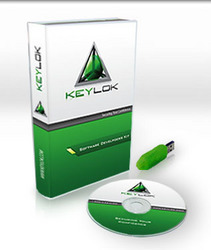 Denver, CO (PRWEB) September 18, 2007
In a continuing demonstration of leadership in the industry of software piracy protection, KEYLOK announced today the decision to provide their Evaluation Kits to software developers, free of charge.
Each KEYLOK Evaluation Kit contains a compact disc full of sample codes, a completely digital user's manual, a Quick-Start Guide, and a fully demonstrational dongle - guaranteed to work with the software application within thirty minutes.
Simply go to the KEYLOK website, complete a short questionnaire and your new, KEYLOK Dongle Evaluation Kit will be shipped overnight--free of charge.
The new KEYLOK Evaluation Kit is available for immediate order at: Order Free Dongle Evaluation Kit
About Keylok
Keylok was founded in Denver, Colorado in 1980 as Microcomputer Applications, Inc., by three former managers/engineers of Martin Marietta. With the invention of the Keylok Dongle, within a short period of time, Keylok earned its highly valued reputation, and twenty-five years later continues to be an industry leader by providing customers with software security they can trust at substantially less than the competition.
Keylok is a privately held company headquartered in Denver, Colorado.
For more information about Keylok or about this release please contact:
Tammy D. Phillips
Marketing Coordinator
Keylok
303.228.0281
###