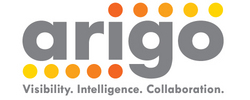 North Billerica, MA (Vocus) October 19, 2010
Session Description:
One of the compelling reasons for a company to pursue building their private label business is for the margins. In today's challenging economy, rising labor, raw material, logistics, and compliance costs all continue to gnaw at margin.
In the private label global supply chain arena one of the last bastions for margin protection and cost control is through business process and workflow. An effective and efficient way of managing this is through enhanced trading partner collaboration, leveraging new technologies.
The term "collaboration" is one of the most hackneyed terms in this industry, yet improving collaboration is always 'top of list' for retailers and brand owners managing global supply chains. In this session, Donny Askin, CEO of Arigo, will demonstrate how the new tools typically associated with social networking, tightly coupled with business process and workflow within the private label global supply chain, can help reduce costs, improve margins, and strengthen trading partner relationships.
About VCF and the VCF Fall Annual Conference
VCF is the leading organization focused on solutions, services, and best practices for supplier-retailer collaboration within industries ranging from fashion and cosmetics to electronics and home furnishings. VCF is an advocate for retailer-supplier trading synchronization and champions initiatives to increase strategic industry-wide productivity, profitability, and growth. VCF serves a multitude of touch points in perfecting retailer-supplier execution to shorten cycle times and drive overall velocity in the supply chain. VCF draws participation from leading retailers and suppliers such as JCPenney, Nordstrom, Lowe's, Liz Claiborne, Estée Lauder, and Kellwood.
The VCF Fall Annual Conference welcomes collaboration among retailers and suppliers in order to resolve key issues in supply chain performance optimization; including sourcing visibility, order-to-cash cycle improvement, promotion management, and planning and forecasting excellence. The 2010 Fall Conference will highlight three tracks of programs with Collaborative Product Life Cycle Management, Global Supply Chain and Product Risk, and Traditional VCF Programs.
About Arigo
Arigo is the industry leading provider of Visibility, Intelligence, and Collaboration tools for retailers and brand owners supporting sourcing and global trade management, from pre-production through delivery. Arigo solutions provide robust functionality supporting milestone tracking, sourcing, costing, trading partner collaboration, as well as full supplier and product quality assurance and compliance. Arigo solutions help businesses manage critical information across their organizations through an intuitive, one-stop Arigo Desktop and Arigo Mobile Desktop, which provides access to all of the data, tools, and trade content needed to support global operations. For over a decade, Arigo has helped customers such as JCPenney, The Home Depot, Staples, RadioShack, Timberland, and many others drive world-class, private label organizations. To learn more about Arigo's Suite of time-tested, best practice Sourcing and Global Trade Management solutions, please visit http://www.arigo.com.
###