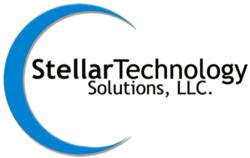 Stellar's products allow us to be completely transparent with our operations. We are at the forefront of foundation trends
Marion, OH (PRWEB) March 13, 2012
Marion Community Foundation will be putting itself on the cutting edge of technology with the implementation and launch of Stellar Technology Solutions' iPhi Product Suite®, a web-based philanthropic management software system developed by Stellar of Stroudsburg, PA. Although MCF has been using management software for more than five years, this new technology will provide unparalleled online access to donors, grantees and scholarship applicants, as well as staff members. All of the systems should be fully installed later this year.
Marion Community Foundation's staff and Board of Trustees have selected Stellar's Webmanager, iPhi CoreEnterprise, DonorView and GranteeView solutions. This software suite will streamline MCF's daily business activities and, among other things, enable donors online access to monitor their fund accounts. Likewise, grant and scholarship applicants will be able to check on the status of their applications. It will give donors the ability to contribute to existing funds and other charitable causes directly through a redesigned website -- even if they don't have a named fund of their own. Brad Bebout, President/CEO of Marion Community Foundation, said, "Stellar's products allow us to be completely transparent with our operations. We are at the forefront of community foundation trends -- for a foundation of our size -- to be providing such a sophisticated online system of accountability to our donors and applicants."
With this investment, MCF will provide seamless access for donors to view their fund balances, make contributions and distributions, and view and print fund statements. In addition, the Foundation will provide online grant and scholarship applications that will be submitted directly with all required documentation. MCF has provided an online scholarship process for two years, but the new systems will allow a full integration of information, thus making the process more efficient. Data entry and accuracy is placed in the hands of the grantees and applicants, eliminating paper submissions, volumes of copies and the manual tracking system used in the past. "We are committed to bringing professional, easy to use tools to the community so that we can all focus on expanding the philanthropic mission of Marion Community Foundation," said Bebout.
"Stellar's primary goal is to provide community foundations with comprehensive solutions to grow internal capacity and expand online donor and constituent services," said Bryan Mileger, Chief Executive Officer at Stellar. "We are extremely pleased to expand our services to the Marion Community Foundation and we look forward to working with them in achieving their philanthropic vision."
Stellar Technology Solutions is a leading provider of integrated enterprise level philanthropic management software for charitable organizations and for financial institutions providing services to nonprofit organizations. Stellar's iPhi CoreEnterprise and iPhi Participant Accounting Operations Platform administer over $12 billion in assets for some of the largest and most well-respected community foundations, religious endowment philanthropies, commercially-sponsored donor advised funds, planned giving and endowment programs in the nation.
Marion Community Foundation has served as the philanthropic clearinghouse for the Marion area since 1998. Its current portfolio of funds is valued at approximately $37 million and it gives back more than $1 million each year to the community in the form of grants and scholarships. The Foundation is located inside the historic Stengel-True Museum, 504 S. State St., Marion. Staff may be reached by calling 387-9704 during standard business hours. Additional information is available online at marioncommunityfoundation.org.