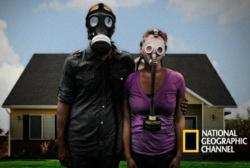 Preppers are, by nature, planners. With great planning, you can purchase food and other items in-season and on sale at great personal savings.
El Segundo, CA (PRWEB) December 22, 2012
According to some modern interpretations of the Mayan calendar, yesterday was supposed to mark Doomsday 2012. Of course, the world did not end and everyone must carry on life as usual – that is, except for maybe a special subculture known as "doomsday preppers," who are always getting ready for the end of the world, whether it's related to the Mayan Calendar or not. Personal finance site Go Banking Rates found that these preppers have plenty to teach us about avoiding a financial apocalypse.
In an interview with Bernie Carr, author of The Prepper's Pocket Guide and Julie Languille, author of Prepper's Pantry and Meals in a Jar (due out February 2013), Go Banking Rates identified the best ways to save money from a prepper's perspective.
"Preppers are, by nature, planners," Languille told Go Banking Rates. This allows them to save money year round. They know when things are in season and when they are going on sale. This allows them to purchase just about everything they need at the maximum possible discount. "With great planning, you can purchase food and other items in-season and on sale at great personal savings," she said.
Even with Doomsday 2012 behind us, the planning and saving habits of doomsday preppers are beneficial skills for all to have. Though the world may not be coming to an end any time soon, it doesn't hurt to pretend like it is when it comes to saving money.
To view the five tips and full report, please click here.
About Go Banking Rates
http://www.GoBankingRates.com is a national website dedicated to connecting readers with the best interest rates on financial services nationwide, as well as informative personal finance content, news and tools. Go Banking Rates collects interest rate information from more than 4,000 U.S. banks and credit unions, making it the only online rates aggregator with the ability to provide the most comprehensive and authentic local interest rate information.
Additionally, GoBankingRates.com partners with a number of major media outlets such as Business Insider and US News & World Report to provide compelling and edifying personal finance content, and its expert editors have been featured and quoted on several premier finance websites like Yahoo! Finance, Forbes, The Street, Huffington Post and more.
GoBankingRates.com belongs to a network of more than 1500 finance websites, including GoInsuranceRates.com and GoFreeCredit.com. These sites receive more than 2 million visits each month.
For questions or comments, please contact:
Jaime Catmull, Director of Public Relations
GoBankingRates.com
JaimeC(@)GoBankingRates(dot)com
310.297.9233 x261
###