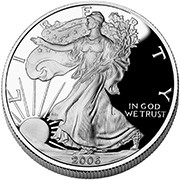 Survivalists are stocking up on precious metals, just like they're stockpiling food, water, survival gear and ammunition.
Austin, TX (PRWEB) May 26, 2012
The United States Gold Bureau has partnered with Wise Food Storage Company, an official sponsor of "Doomsday Preppers" on the National Geographic Channel, to offer a selection of emergency survival products that can help Americans survive through a crisis situation, if the worst-case scenario ever happens.
Whether it's a natural disaster, a cyber-attack on the banking system or something even more sinister, Americans will at least want to know they've done what they can to protect themselves and their loved ones.
With economic chaos reigning across the globe, Iran and North Korea rattling their sabers, and the ever-present threat of domestic terrorism, Americans understand the importance of self-reliance and preparedness. There's even a new TV show on the National Geographic Channel called "Doomsday Preppers" that highlights the extreme measures that some people take to protect themselves and their families from a disaster situation.
"Though we like to stay positive about the future outlook for our country, it's only smart to be prepared for whatever may come," said Dave Williams, CEO of the United States Gold Bureau. "That's why we're working with Wise Foods to offer our clients the products they need to not only survive hard times, but to thrive while others may be suffering."
The new line of survival products, dubbed "American Eagle Endurance," includes a mix of emergency gear and food stocks provided by Wise Food combined with a supply of silver and gold coins provided by the U.S. Gold Bureau.
"For customers who truly want to prepare for what's to come, we offer great-tasting food with a shelf life of up to a 25 years, along with survival kits that include gear like flashlights, sleeping bags, water filtration kits, rope and more," said Jason Streiff of Wise Food. "But we recognize it's impossible to stock everything you need for the long-term, so that's when you need to be prepared to barter or buy additional supplies. And this is why we are partnering with the U.S. Gold Bureau."
It is generally accepted that if the banking system were to collapse, the U.S. dollar would become severely devalued or even irrelevant, just like what happens when a country enters a period of hyperinflation, or what is currently at risk with the Euro due to the problems in Greece. If that happens, gold and silver would become the de facto currency of the land. That's why survivalists are stocking up on precious metals, just like they're stockpiling food, water, survival gear and ammunition.
The American Eagle Endurance line includes a range of product offerings to outfit survivors from two weeks up to a full year or more. Depending on the package, contents include long-term food supplies (breakfasts entrees, snacks, etc.), stoves, utensils, water filtration systems, waterproof fire-starting kits, first-aid supplies, shovels, Mylar sleeping bags, nylon rope, dust masks, hygiene kits, foul-weather gear, utility knives and work gloves. And to enable survivors to re-supply or acquire goods they aren't able to carry, the packages include a number of American Eagle silver or gold coins.
The prospect of a major life-altering event is not as rare as many people may think. According to the Council on Foreign Relations, "U.S. policymakers agree that as possible terrorist attacks go, the worst-case-scenario would involve detonation of a nuclear bomb in a major American city." In fact, "The risk of a child born today suffering an early death due to nuclear war is at least 10 percent," according to Martin Hellman, Professor Emeritus in Engineering at Stanford. There are a host of other risks as well. For example, NASA has started a website to track the likelihood of an asteroid hitting the earth.
"We may not like to think about the worst-case scenario," said Williams, "but it's even scarier to think about what could happen if you're not prepared." Through the partnership between Wise Foods and the U.S. Gold Bureau, Americans who already own silver and gold can use their precious metals to purchase their emergency supplies in advance, rather than using cash or credit, before a disaster strikes.
For more information or to order American Eagle Endurance products, visit http://usgoldbureau.com or call (512) 623-7797.