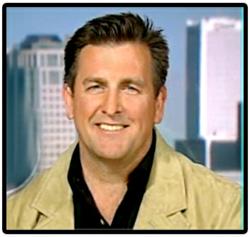 The truth is Doomsday Preppers is not about the apocalypse, Mayan Calendar or end of the world but rather about the lives ordinary Americans who are preparing for life's uncertainties.
Scottsdale, AZ (PRWEB) February 14, 2012
Recon Agency LLC founder, Arizona veteran, husband and father of three, Tim Ralston to appear on the new NatGeo show, "Doomsday Preppers" in mid-February (Feb 14th). The show follows disaster and survivalist "preppers" from all walks of life who prepare for any number of catastrophic threats that can potentially occur. For Tim, the show is about a growing prepper movement that embraces self-reliance, education, and preparedness.
"The truth is 'Doomsday Preppers' is not about the apocalypse, Mayan Calendar or end of the world but rather about the lives ordinary Americans who are preparing for life's uncertainties. Disasters and emergencies can happen at anytime; they can happen today or 1000 years from now," says Ralston. "The title of the show includes the word 'doomsday,' which conjures up negative thoughts, however; it is simply a wake up call that we are living in troubled times that we can't wish away."
Attentive to the information provided by FEMA and the Presidential Policy Directive/PPD-8 of March 30, 2011, the growing movement of concerned Americans are preparing for any crisis, big or small. Despite the stereotypes, preppers don't believe the world is going to end anytime soon or hide out in bunkers. They are typically community oriented and wish to contribute to safeguarding the nation from harm.
The Presidential Policy is a directive aimed at strengthening the security and resilience of the United States through systematic preparation for the threats that pose the greatest risk to the Nation's infrastructure. According to the directive, national preparedness is the shared responsibility ranging from the government to individual citizens. FEMA also supports the directive by recommending everyone be informed and make a plan. Everyone can contribute to safeguarding the nation.
Prepping comes in different levels. It is unique to geographic areas, threats perceived and fitting to individual comfort levels. While some prepper's contingencies may seem more extreme than others, prepping at any level gives most an ease of mind in the event that an emergency should happen.
According to Ralston, "Prepping is a positive step that empowers individuals. The more prepared you are the less stress and anxiety you have. Those who know me know I am an extremely positive person--but I don't bury my head in the sand either. Frankly, I think it is our responsibility to ensure that we have extra food and water on hand in the event of an emergency. It is simply a lifestyle. In between family life, work, soccer and baseball games, I learn, teach and prepare."
NatGeo utilized "preparedness experts" to identify a variety of threats, some more catastrophic than others, to analyze the level of preparedness of each prepper featured on the program. The preppers appearing on the show had to identify a threat they were most concerned about. Ralston's pick: an Electromagnetic Pulse or EMP.
"While I feel there are several threats, I chose EMP and Solar threats due to my research on the subjects says Ralston. There are two main sources of EMP that could potentially take down the national electric grid: a major geomagnetic event such as the "solar maximum" flare expected to occur next year, or an attack by a hostile power using a "super-EMP" weapon detonated at high altitude over the US mainland. That would mean No cell phones, No computers, No gas stations, No water service, No trucking, No airplanes, and No ATMs…just to name a few. My research showed proposed legislation known as the SHIELD Act (H.R. 668) would promulgate standards necessary to protect the grid, yet I was alarmed at how woefully unprepared we are. Such an event would be so catastrophic in nature you would think the federal and state governments had planned for how to handle it long ago."
In the past month, Ralston has appeared on several national news outlets to discuss his work and philosophy on the topic of emergency preparedness. "Most news agencies have been neutral on the topic of emergency preparedness, but some have chosen to skew the information, focusing more on guns and doom and gloom scenarios, rather than the valuable survival and preparedness skills and information I shared. Some have claimed I'm profiteering on my new Crovel tool invention rather than manufacturing American-Made products and creating jobs." says Tim.
"Despite the blowback I may receive, I will continue to be a voice and dispel the negative stereotypes cast on preppers.The news can influence opinions, but we can all voice our influence in a positive way as well."
"I was also hoping to inspire others to wake up, see what is going on and take some action. I was saddened to see so many people lose their lives and homes in Katrina, Haiti and other devastated places in the last few years.. All they needed was some extra food, water and education, and many could have survived."
When asked what steps beginning preppers can take to become more emergency-ready, Tim says, "Be informed, identify hazards or threats specific to your area, make a plan, build a preparedness kit, have an evacuation location, tailor your plans and supplies to your specific daily living needs and responsibilities, and get involved."
###