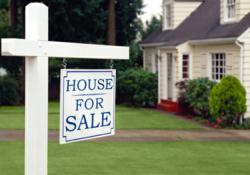 Where it used to be were the haughty years of 2005 to 2007, when even low-quality homes were snatched up by investors looking to flip them for a quick profit
(PRWEB UK) 30 April 2012
A recent statement from Kyle Bach, president of Mecca Companies grabbed the attention of Door Handles LTD, in which he stated back in 2005 – 2007 they were able to sell houses of low quality with little to no renovations required but are now finding that consumers are wanting more value for their money. An example of a renovation for a house is the door handles as these can have a significant effect on the style and feel of house, whether modern, retro or vintage design.
Door Handles LTD have recognised for a long time during the current economic climate a lot of their business has been coming from customers who have been having trouble selling their houses and there has been a lot of positive feedback about the effects they have on sales particular with some of their designs such as brass door handles.
Before deciding what kind of door handle you are going to purchase it is advised that you take a good hard assessment of your house and decide what type of look and feel you want to create. If your house has a very antique look you should try and pick handles for doors that reflect this and are able to emphasise this rather than something that may look out of place such as chrome door handles as they might give a mixed message.
There are many out there who think that the only way to sell their house is by having a total makeover but the smart money is actually on the people who have an eye detail and only make minor adjustments. They simply change a few of the small things that first catch a potential buyers eyes such as furnished door handles, new carpet and freshly painted walls. These minor adjustments can go a very long way and a fairly inexpensive.