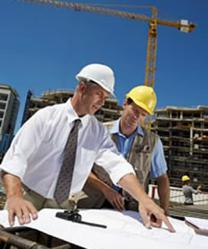 (PRWEB UK) 8 August 2012
Door Handles LTD one of the leading UK suppliers of brass door handles has this week became aware of the lack of fire and safety compliance amongst businesses in the UK. The company who also has a sister company called Doorstore supply doors to many businesses and would like to do their best to help them get up to speed on the latest fire safety guidelines.
The Department for Business, Innovation and Skills (BIS) has been alerted by two fire safety organisations regarding concerns in relation to the Governments review for the Regulatory Reform Order (RRO). The BIS is presently undertaking the task of collecting ideas from fire safety offers, fire and rescue experts to analyse how it will effect companies with 250 employees or less and how they are advised on their fire safety compliance.
The BIS has recently received two written letters from both the UK´s new Fire Door Inspection Scheme and the BWF-CERTIFIRE Fire Door and Doorset Scheme to warn about the lack of awareness from companies about their responsibilities in relation to fire doors.
It is becoming increasingly evident that the majority of companies being prosecuted for failures in fire safety have a severe lack of knowledge about the role of fire doors in the workplace. Chairmen of the BWF-CERTIFIRE Scheme, Peter Johnson has revealed that earlier this month there was a prosecution of a Bideford hotel for malfunctioning fire doors, which included some disturbing reports from guests when they became trapped in the corridors as they began to fill with smoke when one of the fire doors would not open and the other did not have a door handle.
The main problem appears to be that the wrong products are being installed as every fire door has to be uniquely fitted but businesses are under the misconception that they are a product can be fitted across the board. There is also a huge difference between fire doors that have certificates claiming that they have been tested and those that have been properly certified by an independent third party.
Once doors have been installed properly there is another issue of them not being properly maintained or inspected. This mains that many fire doors are no longer compliant over time due to them being damaged or simply having a lack of attention.
A solution to this will be the enforcement of the RRO. In the autumn there will be the launch of FDIS inspectors who are registered and fully qualified.
Visit http://www.doorhandlesltd.co.uk for more news updates.