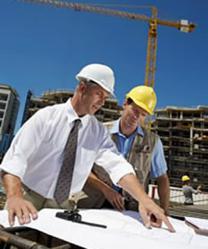 (PRWEB UK) 13 June 2012
Door Handles LTD the leading UK supplier of interior door handles is continuing to give out useful tips to homeowners wishing to increase the property of the house. The company who is the sister company of Oak Doors specialist Doorstore has a great insight into the trends that their customers are using for refurbishment. A growing trend for 2012 is refurbishing the attic space.
A common use for attic space tends to be storage for seasonal items such as Christmas trees and decorations but this space is not often used for much more than this. With many house hunters looking unable to afford the size of house that they desire they are now looking to exploit the space in smaller sized houses, namely the attic space.
Refurbishing the attic into a bedroom is an excellent way to make use of this extra space and add value to a house. Laying down floor boards and a skylight can transform this otherwise dark space into a bright and spacious bedroom. Now with this refurbishment the house now has an extra bedroom that it previously didn't have, thereby adding the value of the house and increasing its attractiveness to potential buyers.
When a house is being searched for it is usually by the number of bedrooms so by now having increased the number of bedrooms that the house has it is also placed in a higher category. An example of this would be an area of a street that had 5 houses for sale. 4 of the houses were 3 bedroom houses with prices ranging from £190 000 to £ £200 00 and the fifth house was advertised as a 4 bedroom at £210 000. The 4 bedroom will be one of the more attractive due to the fact that it is in the same price range as the other houses yet not all that much extra.
The work to an attic space is often minimal and it can be well worth refurbishing to get the maximum value from a property.
Get more refurbishment tips at http://www.doorhandlesltd.co.uk/blog