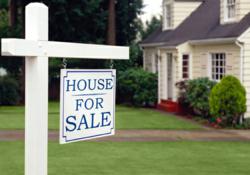 (PRWEB UK) 14 June 2012
Continuing with their daily tips and trends for 2012, Door Handles LTD, the exclusive stockist of Dorspec for the UK and Ireland and Sister Company of oak doors specialist Doorstore, are today giving out advice on the refurbishment of bathrooms to increase the value of a property. With the company so closely linked the construction industry, they are able to pass on the feedback from their customers who work in this sector who have a very good insight to what the most popular trends are for 2012.
One of the biggest trends this year appears to be walk-in showers. The concept of a walk-in shower is instead of having the standard shower with shower cubical and sliding doors as an entrance, there would simply be a shower in the corner attached to the wall. There would be no shower door but rather a shower curtain that would section that part of the bathroom off, or nothing at all if desired. The first obvious question may be if there is no shower cubical, won't this flood the bathroom? The answer is no. These showers are specially designed so that there will be a slight dip in the floor so that water naturally flows towards the plughole. To install this type of shower will require the removal of the cubical or bath and digging up of the floor and installation of tiles so a substantial amount of thought is required before pursuing a project of this scale.
For smaller bathrooms, if there is only a bath but not enough room for a shower cubical, it is a good idea to install an electric shower within the bathtub area. Some households that only have a bath can opt for the option of using a shower connected to the taps. However in terms of selling a property, it is more attractive to install an electric shower as this requires work and may be something that the potential buying may not want the hassle of installing later down the line.
For smaller areas, the use of shelving is essential for getting the most out of the space that is already there. It is ideal for storing towels, cosmetics and other bathroom products. Doorstore acknowledges that a lot of their oak products sell well in bathrooms such as oak shelves and oak doors.
A more practical renovation to a bathroom is the installation of an air vent. This will help reduce the steam within the bathroom and also drastically reduce the damage to the walls if they are cover by paint or wallpaper.
For more trends and tips visit http://www.doorhandlesltd.co.uk/blog