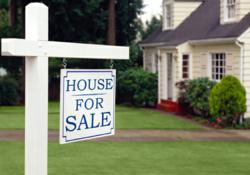 (PRWEB UK) 19 June 2012
Door Handles LTD the exclusive stockist of Dorspec products for the UK and Ireland is continuing their weekly tips on increasing property value by advising their customers on what to look for when hiring a contractor for renovations and this week they are advising their customers on what to look for when hiring a contractor for renovations. Door Handles LTD, who is the sister company of oak doors specialist Doorstore.co.uk, have a very close relationship with the construction industry due to the nature of their products and therefore have a very good insight from their clients about what is happening in this sector. One of the big concerns at present appears to be hiring poor contractors for renovations.
Hiring the wrong contractor for house renovations can quickly become a nightmare for those involved because if something goes wrong and a contractor denies liability it can end up costing a lot of money to rectify.
The first tip is to get written estimates from several potential contractors. This way they can easily be compared in terms of timelines and costs. It is advised if the home owner has never had renovations carried out before and has no knowledge of what the costs might be to never approach just contractor. This tip is not meant to waste potential contractor's time but in fact to help generate competition between them.
The second tip is to check the references of you potential contractor. This can easily be done by checking trusted online resources or from friends or family to find out about past work if they have used this contractor before.
The third tip is to verify applicable trade license, bonding and insurance status as this will ensure that they are fully qualified in their field.
The final tip is to read and fully understand the contract before choosing to hire the contractor. This is the step that can trip some people up as issues such as liability and timescale need to be fully ironed out before work should begin. It is not unheard of for home owners to consult with their solicitor for large and expensive projects.
Find out more renovation tips at Door Handles LTD.co.uk