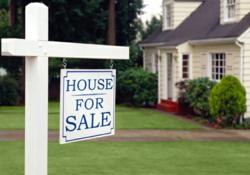 (PRWEB UK) 20 June 2012
Door Handles LTD, one of the leading suppliers in the UK and Ireland for handles for doors is continuing to hand out their weekly tips on renovations to the home. Today they are going to list the top 3 renovations that they think can devalue a home. Door Handles LTD are the sister company of Doorstore who specialise in oak doors and both companies are very closely linked to the construction industry, which gives them a very good insight into popular trends in the housing market.
The number one thing that home owners are advised not to do is to build a swimming pool in the back garden of the house because if they are intending to sell at a later date they will run into a lot of difficulties due to the amount of space that that they take up and also because swimming pools are costly to maintain and this may be a burden that a potential buyer may not want to take on.
To many people they would see a swimming pool as an attractive addition to a house but to potential buyers it has been shown time and time again that they are not willing to invest in a property that has this feature as it means that to make any changes to the back garden will cost considerably more due to the costs of removing the swimming pool.
The second renovation that home owners are advised to avoid is spending a large amount of money on things like landscape gardening or new decking as although a well maintained garden will look nice, it will not add much value to the property.
The final tip is to steer clear of dark shades of paint, as they can give off a very dull effect and create lots of shadows, which will give the effect of some areas being smaller than they actually are. It is best to stick to neutral colours, which will look a lot more impressive to potential buyers.
Find out more tips and trends at http://www.doorhandlesltd.co.uk/blog